How to discern a vocation to the priesthood? - His Beatitude Sviatoslav to youth in Zarvanytsia
Thursday, 18 July 2019, 21:51
"How to discern a vocation to the priesthood? Primarily, how it is to be developed. Apart from that, what young people, who are ready to sacrifice their hearts to God, ought to do whether their parents are against their entering monastery or seminary and treat it as disobedience? What if to leave without a blessing?", Taras and Maria are asking.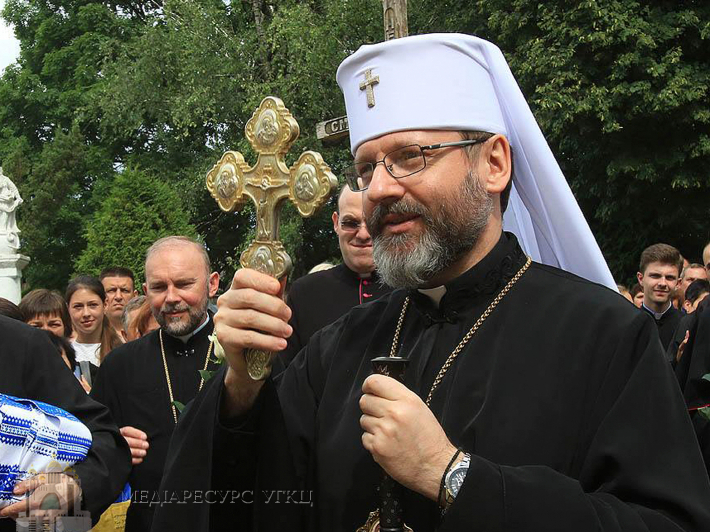 Vocational discernment was a topic discussed also on the Papal Synod.
To discern your vocation means to reveal truth about yourself. Who am I? What am I living for? What is the purpose of my life? We keep on saying that revealing the truth about ourselves is what we exactly call a vocation, because when I want to know the truth about me – I talk to the One who created me.
A vocation can be seen through a dialogue, a talk. It is impossible to discern the vocation being closed into yourself – you will get lost.
A person needs to understand what gifts they have, what God endowed them with. We are all gifted, yet we have different gifts. The task of a life's vocation is to develop these gifts. Since the gift is similar to a weed, planted in our souls by the Holy Spirit.
Parents, tutors, teachers, spiritual mentors have a task to help to grow these seeds, so a garden planted by God – grow.
How shall I understand whether I am called to priesthood or monasticism? Among all vocations this one is really special and valuable. It is so, today priests, monks and nuns are needed! I am kindly asking you: if just a thought of priesthood has flashed through your mind – and it can be the first sign – live with it and work! God doesn't give such thoughts out of nowhere. Later look for advisors, spiritual mentors who will help you to comprehend this special gift.
Because it is a special gift, very special! I have a great responsibility for this vocation, the same as a mother, who carries a baby in her womb.
If you feel that a gift of a vocation is present – than this is a truth about you which you need to follow. I want to wish all parents, who have revealed in their children a gift of a vocation to the priesthood or monasticism, don't be an obstacle for them but help to develop it, then you and your children will be happy".
By the materials of "Dyvensvit"
The Press service of the Secretariat of the Synod of Bishops
MEDIA