Human life must begin and end in the family, - Head of the UGCC on nursing homes
Tuesday, 24 April 2018, 13:30
It is entirely natural and according to the plan of our Creator, that human life should begin and end in the family. The family is an oasis of human life, where a person can fully feel loved, wrapped up with attention and really needed. If a person is not needed by his or her most beloved, closest people, then she immediately begins to believe that she is not needed by anyone.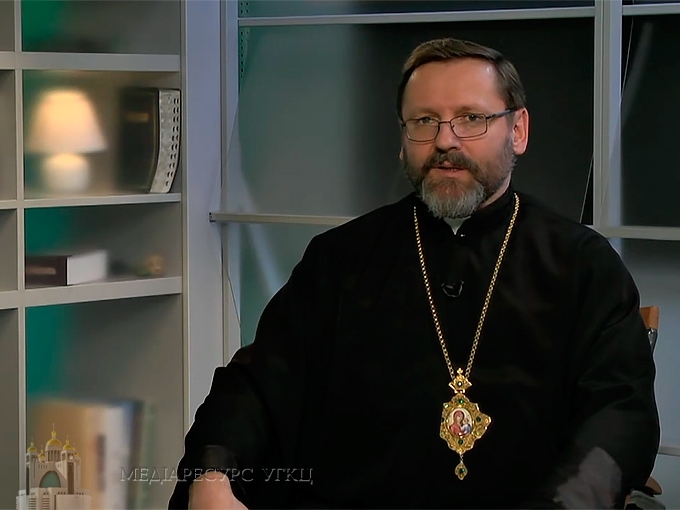 This was emphasized by the Father and the Head of the UGCC, His Beatitude Sviatoslav, on Friday, April 20, during the live broadcast of the "Open Church" program, which was devoted to the subject of old age. The program presented two stories: one about a hospice for the elderly in Ukraine, another about a similar institution in Canada.
According to the Primate, usually families in which we see the presence of people of all ages turn into a very productive, active and healthy cell of the whole society. After all, only in such a way we can learn to build relationships not only between peers, but also between the elders and the younger ones.
"It is entirely natural that an elderly man would like to complete his or her earthly life in a family of loving children and grandchildren. Not surprisingly, most people feel that "surrendering" their grandparents to homes for the elderly, means that they are being "thrown out" from the family. Like, we want to get rid of the responsibility for them, we want to escape from our task to take care of them properly," said the Greek Catholic spiritual leader.
At the same time, the Head of the UGCC stressed that in other countries where there is a higher standard of living and social protection, care for elders in specialized institutions is generally better than what they can get in their families. Therefore, in such a situation, placing a father or mother in the home for the elderly often means giving them the best care that they now need and which can no longer be provided by a loving daughter or son.
"Obviously, such a care in specialized institutions does not exclude, but on the contrary strengthens these human contacts, relationships that not only do not disappear, but on the contrary - they are even more cherished. These are not closed institutions, institutions of alienation. This is not a place where a person arrives as waste material. No! This is an oasis of mercy and love," stressed the Head of the UGCC.
"I believe that all models of custody over the elderly should be subordinated to one and only commandment of love and respect for them, love for eldery persons," said His Beatitude Sviatoslav.
Department of Information of the UGCC
PUBLICATIONS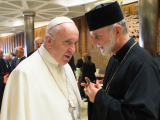 An unprecedented event took place in Rome on July 5-6. Desiring to demonstrate support for the Ukrainian Greek-Catholic Church at a time of...
MEDIA