I am waiting for you and I invite you to be with me! - The Head of the UGCC in a video address to young people
Monday, 07 September 2020, 15:51
His Beatitude Sviatoslav, Father and Head of the UGCC, recorded a special video address to Ukrainian youth from around the world. The Head of the Church invited young people to a conversation via modern media, which will take place on Sunday, September 13, at 18:00 Kyiv time as part of the festival "Wind of Hope."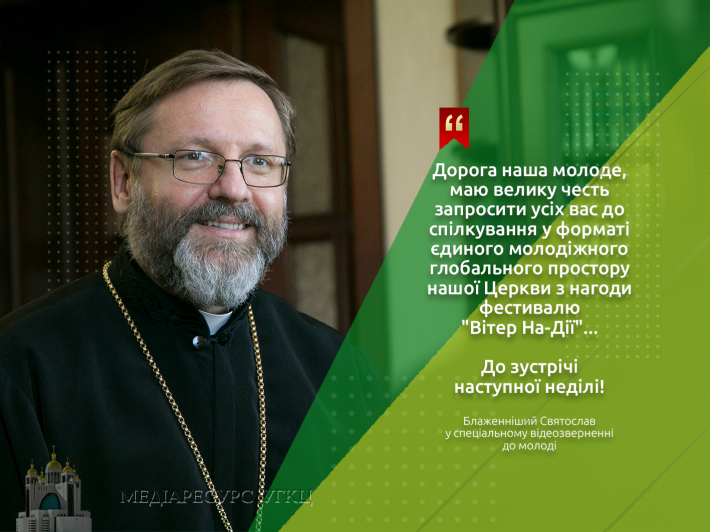 "Our dear youth! I have the great honor to invite all of you to a dialogue on the occasion of the festival "Wind of Hope". This year we have a unique opportunity to talk and hear one another, ask questions and get answers with the help of modern means of communication," the Primate said in a video published by Zhyve Television.
Considering that young people from all over the world are expected to take part in the conversation with the Head of the Church, His Beatitude Sviatoslav also addressed them in English and Spanish: "I am waiting for you, and I invite you to be with me and to communicate and share."
The Wind of Hope Festival is a unique youth event organized in the Ukrainian Greek Catholic Church for the fifth time. This year, the festival will be held online, which gives young people from all over the world the opportunity to take part in it.
All the latest information can be viewed on the pages of social networks:
https://www.facebook.com/viternadii
https://www.instagram.com/viternadii
https://www.youtube.com/channel/UCbrdM1QLLwIGm5QQd9OX7cA
UGCC Department for Information
PUBLICATIONS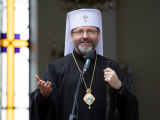 When we see people's transgressions, iniquities and even crimes we, first of all, have to undertake an examination of conscience, so not to do...
MEDIA