"I urge authorities to stop talking to people with the language of force and use of repressive tactics!" UGCC Head
Friday, 24 January 2014, 13:15
" I appeal to representatives of civil society and all political activists to renounce violence and to return to the path of peaceful protest. Let us not permit emotions, even justified ones, to muddle our clear thinking and forsake us of even the possibility of entering a dialogue!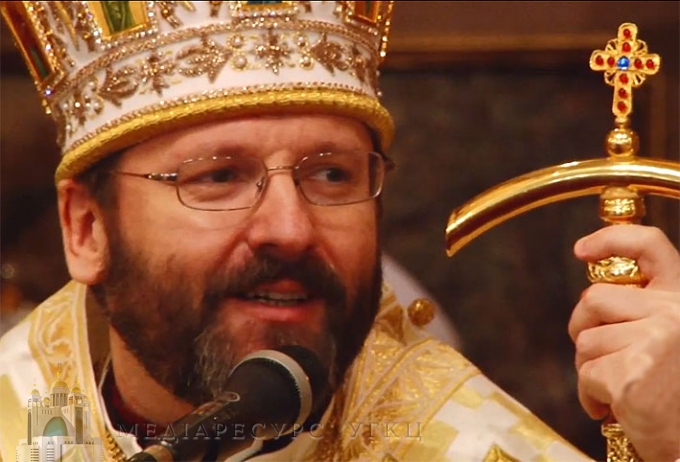 "I appeal to our bishops and clergy to particularly pay attention to the souls of the herd entrusted to us," stated His Beatitude Sviatoslav, UGCC Head, in his Appeal to UGCC faithful and to all people of good will on the occasion of on the Day of Unity of Ukraine.
UGCC Major Archbishop believes that the independence of the nation mirrors the independence of the soul of the Ukrainian people—the cultural, civilized and spiritual unity of the inheritors of the ancient Rus –Kyiv state. This unity was solidified 1025 years ago by the Baptism of the Equal to the Apostles, Prince Volodymyr and provided the spiritual beginnings of a European identity to the Ukrainian people.
However, in his opinion, today's celebration of the Independence of Ukraine is marred by the protest and the heightening of violence in the nation's capital – Kyiv. "With trepidation we observe how the on-going peaceful demonstrations, not heard by the authorities, have turned into waves of violence and bloodshed. In the name of preserving an independent Ukraine, in the name of its future, I urge the government to listen to the demands of its people and to cease talking to them with the language of force and the utilization of repressive measures!", urged His Beatitude Sviatoslav, UGCC Head.
UGCC Department of Information
PUBLICATIONS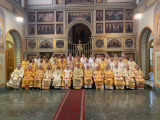 COMMUNION AND UNITY IN THE LIFE AND MINISTRY OF THE UKRAINIAN GREEK-CATHOLIC CHURCH
MEDIA