In Halych, Metropolitan Volodymyr handed over aid to flood victims
Wednesday, 01 July 2020, 12:01
On June 30, Archbishop and Metropolitan of Ivano-Frankivsk Volodymyr Viytyshyn together with the syncellus for social service and director of Caritas Ivano-Frankivsk, Fr. Volodymyr Chorniy, visited the families most affected by the floods in Halych.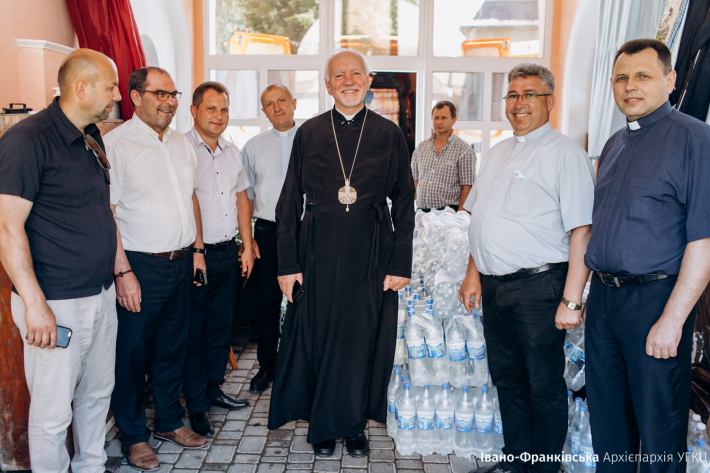 The working visit was also attended by the local priests and officials.
During the visit, Metropolitan Volodymyr handed over food and hygiene items to those in need.
"The Ivano-Frankivsk Archeparchy of the UGCC will make every effort to help the people who have suffered from the floods throughout the region. We pray for you together with His Beatitude Sviatoslav and Pope Francis, but we also want to help you with the most necessary things," said Metropolitan Volodymyr.
By the way, last week the Metropolitan held a working meeting with representatives of charitable organizations of the Archeparchy to discuss with them what support is needed and who will provide it.
Among other things, during today's meeting, the director of the Caritas Charitable Foundation of the Sokal-Zhovkva Eparchy, Fr. Stepan Makar, with the blessing of Bishop Mykhailo Koltun, donated three tons of drinking water to Halych and Kolomyia regions.
Fr. Ihor Bronovsky from Halych shared a story that happened recently when an old woman, having received several bottles of drinking water from the parish community, started to cry with joy, because even such a small help is very important in today's reality.
It should be added that according to the latest data, 152 people were evacuated in Halyts'ky district, 1473 houses, 1156 homesteads, and 1253 plots of land were flooded. In addition, 984 people were transported. The total area of ​​flooding of agricultural lands is 36 hectares.
PUBLICATIONS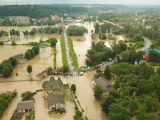 Your Graces and Excellencies, Very Reverend and Reverend Fathers, Venerable Brothers and Sisters in monastic and religious...
MEDIA