In Lviv, Patriarchal Curia workers met with Ambassador of Kuwait to Ukraine
Thursday, 01 August 2019, 12:27
On Tuesday, July 30, 2019, the Ambassador Extraordinary and Plenipotentiary of the State of Kuwait to Ukraine, Dr. Rashid Hammad Al-Adwani, held a meeting at the Patriarchal House in Lviv. The event took place in the framework of the Days of the State of Kuwait in Lviv, and the meeting - with the assistance of the Patriarchal Curia Administrator Fr. Andriy Maksymovych.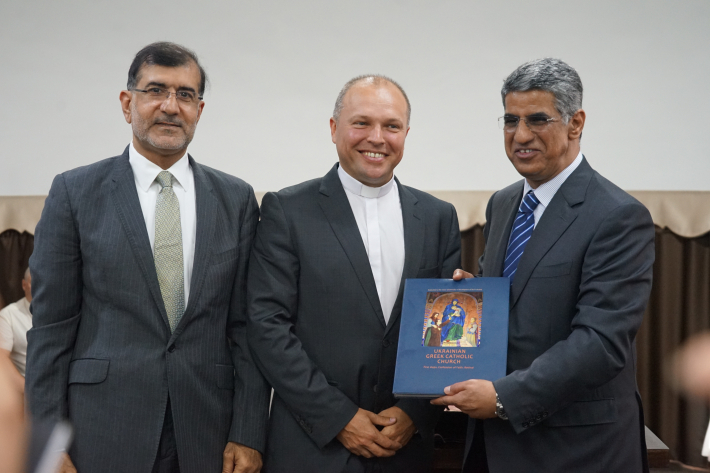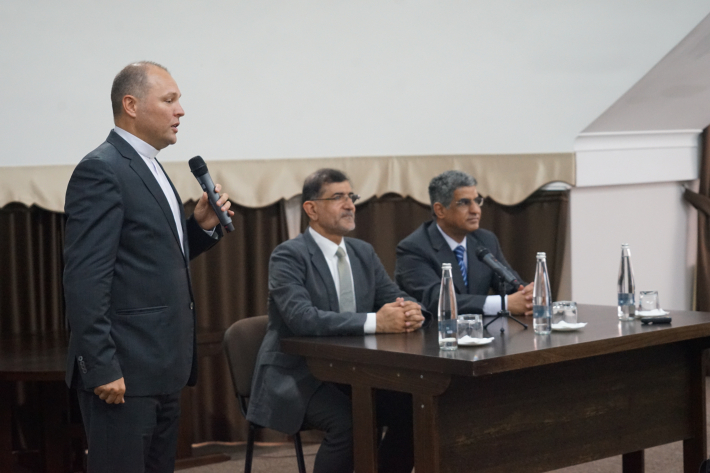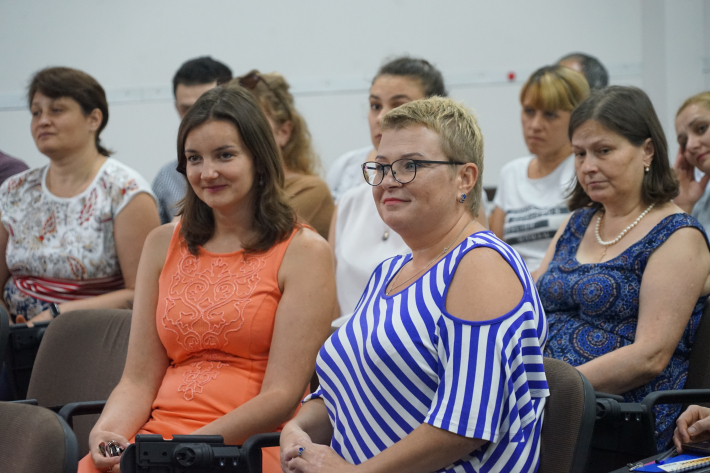 Previously, Father Andriy served in the Apostolic Nunciature in Kuwait, covering eight Muslim countries in the Arabian Peninsula. According to him, the people of Kuwait are very hospitable and tolerant.
"I'm glad to be with you today, thank you for the invitation. Spiritual support for people plays an extremely important role. I heard that the UGCC holds a significant place in the life of Ukraine, - said the Ambassador. - In Kuwait, Christianity is now the second most widely spread religion after Islam. About 800,000 Christians now live in the country, most of them Catholic."
In addition, the distinguished guest wished peace and stability in Ukraine. After all, in the early 1990s, Iraq occupied Kuwait. (The United States formed an international coalition and liberated Kuwait during a military operation in January-February 1991. - Ed.). Therefore, the challenges and difficulties that Ukrainians are experiencing are very close to the people of Kuwait. Therefore, Mr. Ambassador noted that Kuwaiti-Ukrainian relations would be actively supported.
It should be noted that he also had the opportunity to become familiar with the functioning of the Patriarchal House and the Curia. In memory of the meeting, Dr. Rashid Hammad Al-Adwani was presented with a book on the history of the UGCC.
The UGCC Department for Information
Reference
Ambassador Extraordinary and Plenipotentiary of the State of Kuwait to Ukraine Dr. Rashid Hammad Al-Adwani was born on January 12, 1964 in the city of El Kuwait.
In 1991, he received his Master of International Relations degree from T. Shevchenko University of Kyiv, where he studied with the former Presidents of Ukraine and Georgia, Petro Poroshenko and Mikhail Saakashvili, respectively.
In 2005 he received his PhD in International Relations at the Diplomatic Academy of the Ministry of Foreign Affairs of the Russian Federation. And on October 6, 2016, he presented his credentials to President of Ukraine Petro Poroshenko.
MEDIA