"In order to overcome corruption, it is necessary to turn to God...", UGCC Head
Sunday, 07 December 2014, 12:07
God is the source of life. All that He gives a person are means through which to develop this gift of life. We should understand that we live in order to get to know God . Because what good is it for a person if he conquers the whole world, bribes all politicians and officials, aand himself sells oneself, his soul, life, and one's own future?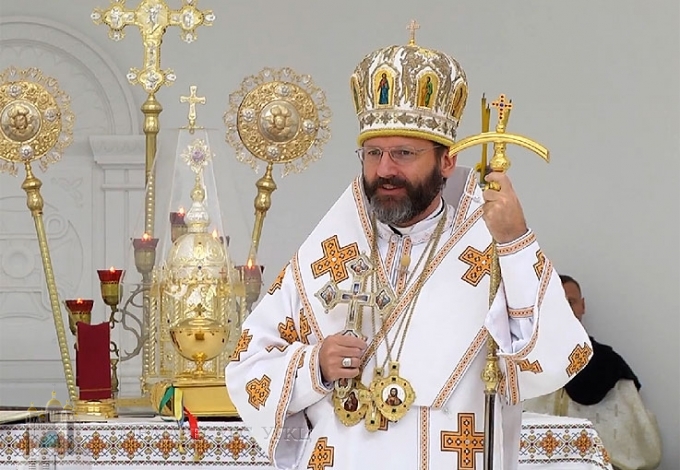 This was said in a sermon during the Pontifical Divine Liturgy by the Head and Father of UGCC, His Beatitude Sviatoslav on December 7th in the Patriarchal Cathedral of the Resurrection of Christ UGCC in Kyiv.
In his sermon, the Head of the Church addressed the topic of corruption: "God gave man through the organs, the possibility to immediately recognize a foul thing. Even a small child through the sense of the aroma, taste, and seall recognizes food which has gone bad. Corruption is a deadly misfortune because it destroys that person who eats that kind of product." According to him, the reason of all corruption lies in the fact that a person lives as if God did not exist. "A corrupted person who disregards God's presence in his life, takes possession of land, of his country, and begins to take advantage of other people as a means of one's own life. In not receiving his life from God, he begins to eat and take life from everything by which the person is surrounded," described the preacher.
In his opinion, in order to overcome corruption, it is necessary to turn to God: "When a person abandons one's own hope, which he places into income and wealth, a place in society, and converts to God, then the person will overcome corruption in their own heart . Be convinced: in a corrupted society everything is foul: family, interpersonal relations... Eventually, it leads to death.
At the end, His Beatitude Sviatoslav appealed to all to love and to do good. Only through this will we get rid of corruption.
UGCC Department of Information
PUBLICATIONS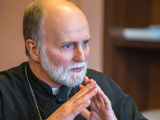 On February 18, the Holy See announced that Pope Francis, accepting the recommendation of the Synod of Bishops of the Ukrainian Greek Catholic...
MEDIA