In Rome, His Beatitude Sviatoslav met with the Catholic hierarchs of Kazakhstan
Sunday, 03 March 2019, 15:55
March 1 at St. Sophia Cathedral in Rome, His Beatitude Sviatoslav met with Roman Catholic bishops of Kazakhstan and the apostolic administrator for the Greek Catholics in this country Fr. Vasyl Hovera. For several days, the Catholic bishops of Kazakhstan visited the tombs of the holy Apostles in Rome.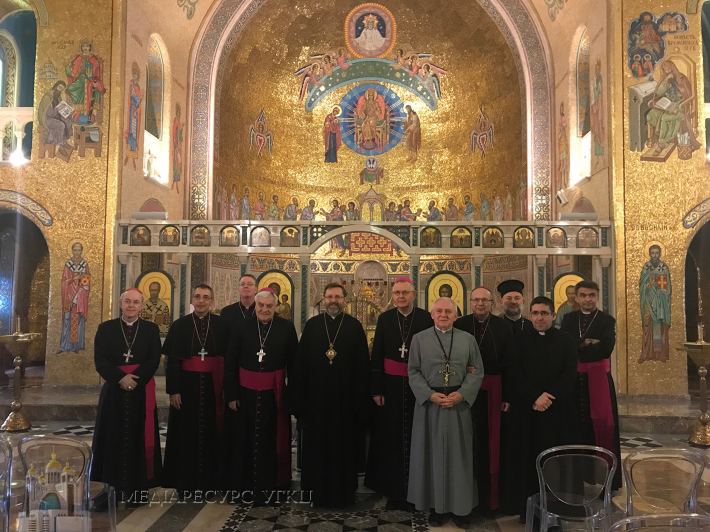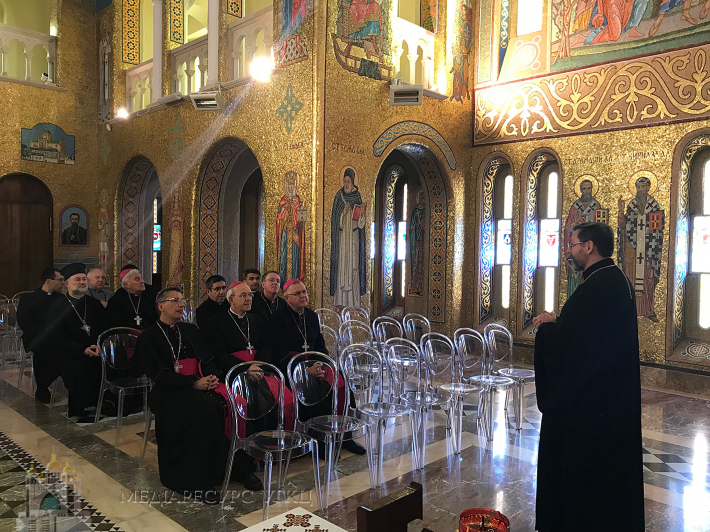 His Beatitude Sviatoslav told the guests about the history of the Cathedral of St. Sophia, the martyrdom of Patriarch Josyf Slipyj and the "Roman period" of his life. He also told the bishops about the contemporary life of the cathedral community, as well as the structural development of the UGCC in Italy, and described her pastoral ministry to Ukrainian migrants.
Patriarch Sviatoslav appealed to the bishops to support the UGCC in Kazakhstan and "cherish the spirit of brotherly relations between Catholics of Latin and Eastern rites." In Kazakhstan, there are five Greek-Catholic communities registered: in Karaganda, Astana, Pavlodar, Shederti (Pavlodar region), Satbaev. In addition, there are another 10 communities in other areas where priests commute. In the city of Almaty, the community is not registered, but there is a priest who constantly works there. In total, there are nine priests and an apostolic visitor for Greek Catholics Vasyl Hovera there.
We will add that the visit ad limina apostolorum of the bishops of Central Asia takes place in Vatican from February 25 to March 5. March 1, the participants of the visit had the opportunity to meet with the Holy Father Francis.
Secretariat of the Head of the UGCC in Rome
PUBLICATIONS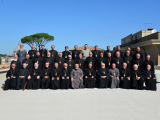 And you shall know the truth, and the truth shall set you free (John 8:32)
MEDIA