In the Vatican the Extraordinary Synod of the family began its work
Monday, 06 October 2014, 12:20
On the fifth of October in the Vatican began the third session of the Extraordinary Assembly of the Synod of Bishops, on which the bishops from around the world will discuss the most pressing issues and challenges of the family in the modern world. On the specifics of family life and marriage in Ukraine for the participants of the Synod will speak His Beatitude Sviatoslav, the Father and the Head of the UGCC.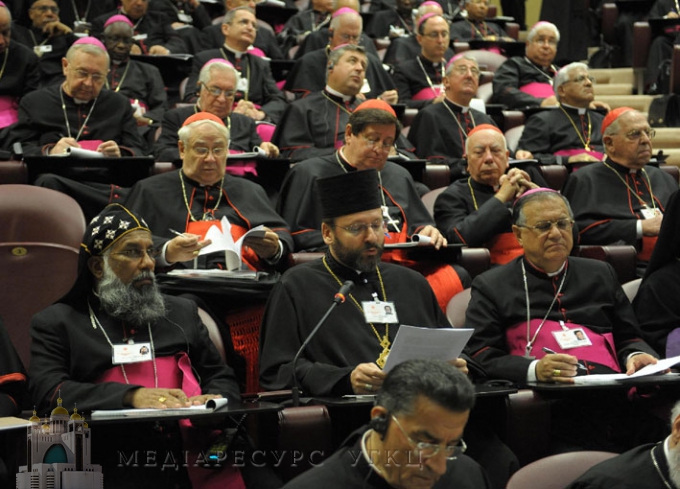 Opening the Synod, the Pope Francis urged speakers "to speak honestly and listen with humility". "Everyone should say what he feels. After the last consistory (February 2014), where we discussed the topic of family, one of the cardinal wrote to me that not all the cardinals had the courage to talk about some of the problems in the presence of the Pope, fearing that He thinks otherwise. This is not good and it is not the genuine Synodality. It is necessary to say, what in the Lord we feel necessary to say"- the Holy Father said, applying to the Synodal fathers.
At the same time the Pope Francis stressed that the Synod participants must respect and listen with an open mind to his confreres. "These two aspects determine the Synodality ... I ask you to express your thoughts calmly and at peace, because the presence of the Pope at the Synod always guarantees the preservation of the faith" – pointed out the Roman Pontiff.
The main theme of the Synod is the pastoral care of divorced, but participants also will discuss the gay marriages and contraception. The work of the Synod will continue until 19 October. In conclusion the document will be issued, which will sum up the main theme and will be the basic document of the work of the Assembly in 2015.
Photos from the archive
UGCC Department of Information
PUBLICATIONS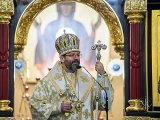 Head of the Ukrainian Greek Catholic Church brings multifaceted experience to project of evangelization.
MEDIA