In Vatican was finished the ninth meeting of the Ordinary Council of the General Secretariat of the Synod of Bishops
Wednesday, 27 May 2015, 13:11
From 25th till 26th of May in Vatican was lasting a regular meeting of the Ordinary Council of the General Secretariat of the Synod of Bishops, the task of which was a preparation to the XVI Ordinary General Assembly of Synod taking place in Vatican in October 2015, on topic ""Mission and vocation in family and Church in a modern world".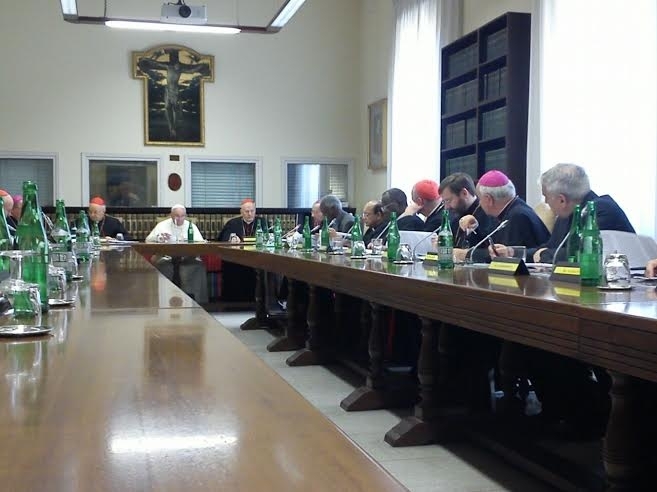 We remind that the Head of the UGCC, His Beatitude Sviatoslav is also a participant of this Council.
In a closing communiqué of the Secretariat of the Synod is said, that a work of the meeting was headed personally by Pope Francis, "assuring with his presence an importance pointed to the actual synodal way".
During the session, the participants of the Council were analyzing the project of the working document of the next synodal meeting, prepared on the base of a final report of the previous Extraordinary Assembly of the Synod of Bishops and appropriate answers for questions, sent to each of the episcopates.
An adapted text was submitted to the Secretariat of the Synod for an exact wording, translations into different languages and publication in a few weeks. Besides, some suggestions were made about a renewal of the methodology of conducting the next synodal assembly.
Department of Information UGCC
PUBLICATIONS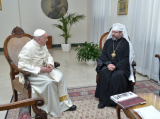 3 July at 10:00 AM, at Casa Santa Marta in the Vatican, Pope Francis met with His Beatitude Sviatoslav. The meeting was held at the request of the...
MEDIA