Italy in solidarity with Ukraine, - the president of the Italian Republic to the Head of the UGCC
Saturday, 25 September 2021, 20:55
On September 24 the participants of Plenary Assembly of the Council of Episcopal Conferences of Europe (CCEE) met with Sergio Mattarella, the president of the Italian Republic. In his speech the President Mattarella emphasized a special mission of Church in modern Europe – unite different nations for the sake of common good.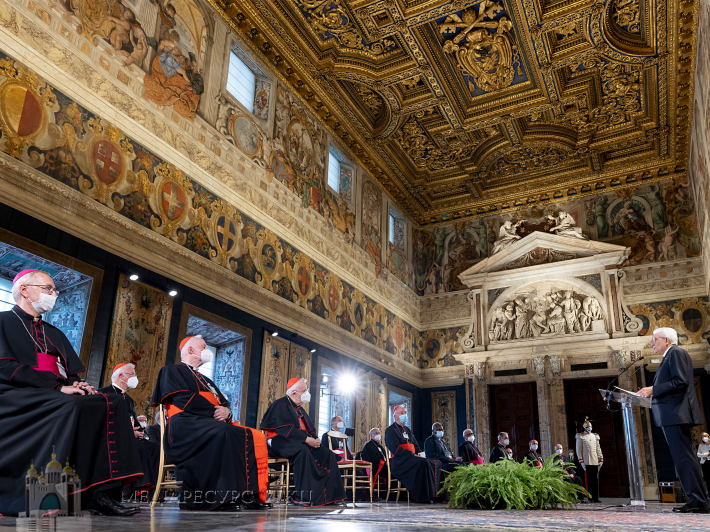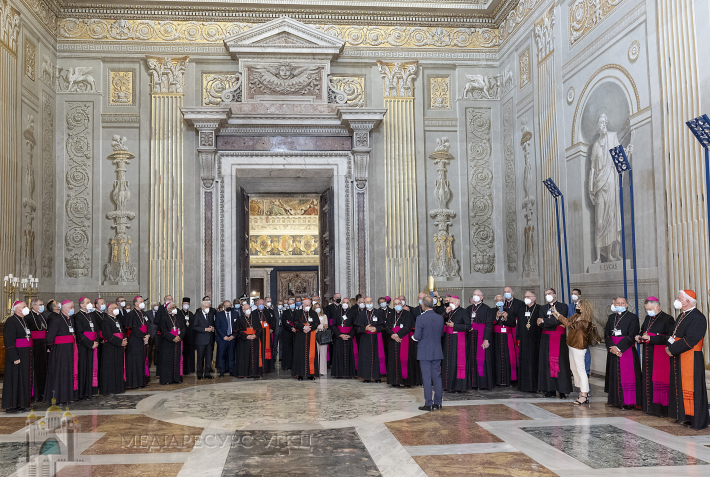 "In today's world there are often temptations to think that peace has already been brought about, human rights have been established, religious in particular, and we live in in open and tolerant world. However, we know that in many countries religious feelings are still used as a tool for rivalry in order to justify different types of discrimination, - Mattarella emphasized. He assumes that civility of Europe needed to be exposed in social, political, economic and educational spheres. And here a significant role belongs to religious leaders.
Speaking with the President His Beatitude Sviatoslav thanked him for being welcoming to hundreds of thousands of Ukrainians who live and work in Italy and for his support of Ukraine in time of war. Sergio Mattarella emphasized that Ukrainians are precious national community for Italian people and added: "I know the pain of your people who are suffering from the war in eastern Ukraine. It provoked a mass emigration of your citizens. Italy is in solidarity with Ukraine", Mattarella assured.
The Secretariat of the Head of the UGCC in Rome
PUBLICATIONS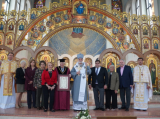 Archbishop Borys Gudziak of Philadelphia, President of UCU, conferred the award of honorary Doctor Honoris Causa of the Ukrainian Catholic...
MEDIA