Joining in praying during a jubilee Week of prayers for Christian unity
Friday, 19 January 2018, 22:42
50 years ago, there was initiated famous in a Christian world Week of prayers for Christian unity. For half of the decade it's been an important event, which carries wisdom collected with years.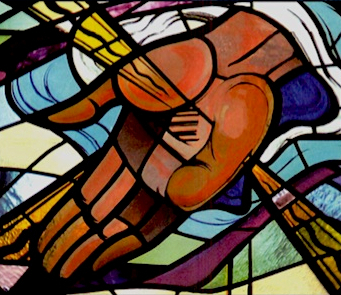 This nice ecumenical tradition is also maintained in Ukraine, expressing a wish to pray for a unity among Christians.
January 21, 2018 on Sunday at 6pm an ecumenical prayer is held in church of St. Basil the Great, UGCC, by the address: Kyiv, Voznesensky Uzviz, 7 (near Lviv Square). The Moleben will be served by His Beatitude Sviatoslav, Head of UGCC in co-service with bishops and priests of Roman Catholic, Orthodox and Protestant Churches.
During the prayer Claudio Gugerotti, Apostolic nuncio to Ukraine will deliver a homily, reflecting on a verse from Exodus 15, 1-21: "Your right hand, O Lord, magnificent in power".
This call was a suggestion given from the Christians from Caribbean region, willing to draw attention to "God's just right hand" Who helped locals to be liberated from slavery and gain freedom. This almighty God's right hand grant hope and courage all people today, which is relevant to our nations and Churches who believe "God's right hand is above our land, sawing seeds of freedom, hope and love" (Tropical Infusion: «The Right Hand of God» Carribean, 1981).
UGCC Commission on promoting unity among Christian
PUBLICATIONS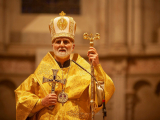 TUESDAY, JUNE 4 DURING HIERARCHIAL DIVINE LITURGY AT THE UKRAINIAN CATHOLIC CATHEDRAL IN PHILADELPHIA OVER 50 BISHOPS, WILL PARTICIPATE...
MEDIA