Meditation of Metropolitan Stefan for Great Fast Second Sunday
Monday, 06 March 2017, 17:40
A meaningful journey through Lent ought to unsettle our comfort zones. One of these comfort zones might be an attitude of living with an attitude of entitlement. Recall how some of the apostles were arguing among themselves as to who was the most important. Jesus sat them down and said, "If anyone wishes to rank first, he must remain the last one of all and the servant of all" (Mk. 9:36). How do you and I approach Jesus?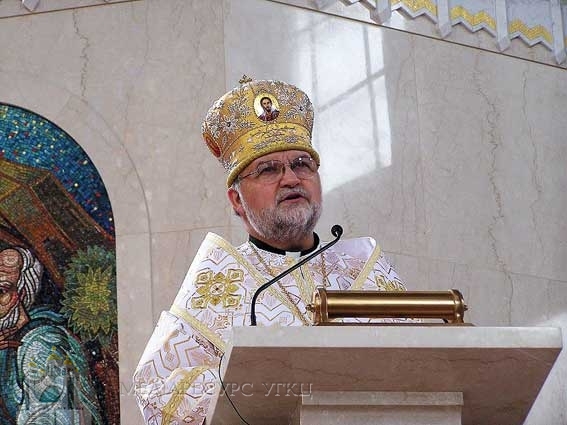 Recall how the Gospels tell of us people jeering, insulting and mocking Jesus on the cross. When you and I judge others, laugh or bully others for what we perceive as different in the way they do things or present themselves, are we not like those unpleasant persons at the foot of the cross? Are we setting ourselves as more important than others just as the apostles did? The friends of the paralytic in today's Gospel reveal to us how we ought to witness to Jesus Christ. They were so motivated that they even made a hole in someone's roof to get their friend to Jesus for healing. Jesus tells them that the paralytic is healed because of the faith of these friends. They vividly reveal what being a servant to one another calls us to do. Others around us are thirsting to hear the healing words of Jesus Christ, and not demeaning, critical or bullying words. Dare to be a servant of others, presenting them to Jesus Christ for healing in our prayers, with our words of love and encouragement, and forgiveness. Take the challenge!
UKRAINIAN CATHOLIC
METROPOLITAN ARCHEPARCHY OF PHILADELPHIA
PUBLICATIONS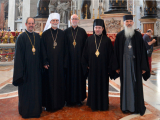 Glory to Jesus Christ! Beloved Brothers and Sisters in Christ!
MEDIA