Meeting with Apostolic Nuncio to GB
Thursday, 26 October 2017, 11:05
His Beatitude Patriarch Sviatoslav paid a courtesy visit to the Apostolic Nuncio to Great Britain, His Excellency the Most Reverend Edward Adams.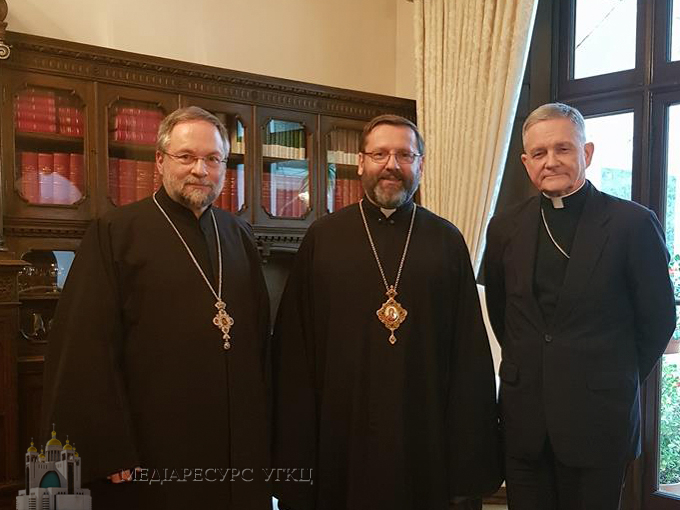 They discussed the social, pastoral and ecumenical situation in Ukraine and its repercussions on Ukrainians in the UK. His Beatitude conveyed to the Nuncio that the particular mission of our Church today is to heal wounds - not only those from the past, but also those provoked by the ongoing war in Ukraine.
For more information regarding the UCC60 celebrations please contact:
Name: Myroslava Matwijiwskyj
Mobile: +44 (0)7595 896 781
Email: eparchy@ukrainianchurch.org.uk
PUBLICATIONS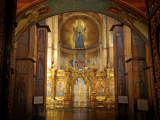 Dear brothers and sisters in Christ! Throughout our millennial history, our Church and our people have fully experienced in their bodies the...
MEDIA