Meeting with Cardinal Vincent Nichols
Friday, 27 October 2017, 11:09
His Beatitude Patriarch Sviatoslav paid a courtesy visit to the Archbishop of Westminster, His Eminence Cardinal Vincent Nichols.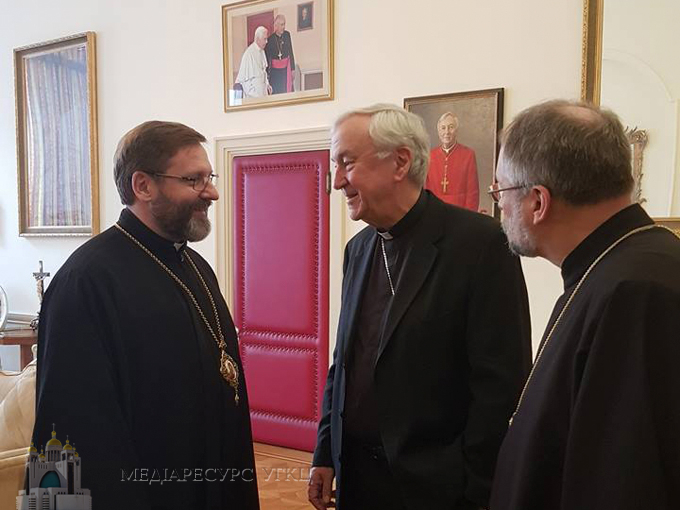 During the meeting His Beatitude thanked His Eminence for his support and that of members of the Catholic Bishops' Conference of England and Wales at a time of war and humanitarian crisis in Ukraine. More than 10,000 have been killed, 2 million have been displaced (1.7 million internally), and the entire population has been impoverished because of the war and Russian sanctions which has resulted in a 60% depreciation of the Ukrainian currency (Hryvnia). In particular, His Beatitude expressed his gratitude for offering his Cathedral for the Pontifical Divine Liturgy taking place on Saturday 28th October 2017 commemorating the 60th anniversary of the establishment of the Ukrainian Catholic Exarchate/Eparchy.
For more information regarding the UCC60 celebrations please contact:
Name: Myroslava Matwijiwskyj
Mobile: +44 (0)7595 896 781
Email: [email protected]
PUBLICATIONS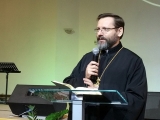 Consecrated people are called to proclaim the Kingdom of God, feeling as if they are a part of a big community! Their task is to show a real...
MEDIA