Members of Christian Families Movement had a meeting on importance of communication in a marriage
Sunday, 24 December 2017, 21:08
Christian Families Movement, which is associated with the Lutsk monastery of Saint Basil the Great, had its last meeting on importance of communication in a marriage.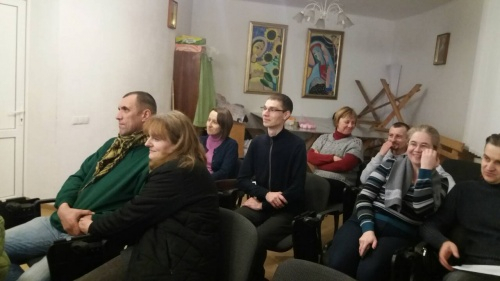 On that meeting Bible recommendations and practical advices on how couples can improve their communication in order to understand each other better and preserve the unity were discussed. According to statistics: 95 percent of marriages break down due to lack of communication, on average every day a couple has 2 minutes of qualitative conversation with each other and communication with the child lasts only 30 seconds daily.
Participants came to the conclusion that the real reason of marriage dissolution many couples find out or realize only later after break down. First of all this is because family issues are discussed with friends, parents, psychologists or even lawyers but not with each other.
Meetings of Christian Families Movement are hold in Lutsk monastery monthly. They give couples opportunity jointly with other families cherish and spread Christians' principles of building happy and strong families, share experience of family life with each other and grow in understanding each other.
West office of "Zhyve TV" based on materials from www.osbm.lutsk.ua
PUBLICATIONS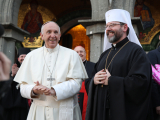 ROME - As the Catholic Church's Synod of Bishops in Rome was meeting on Oct. 11, it was another synod across the Aegean Sea in Turkey that sent...
MEDIA