Members of the Synod of Bishops of UGCC prayed to the Holy Spirit and took oath
Monday, 05 September 2016, 14:22
On September 4th, members of the Synod of Bishops of the Ukrainian Greek Catholic Church prayed to the Holy Spirit before working sessions. On the same day the bishops took the oath.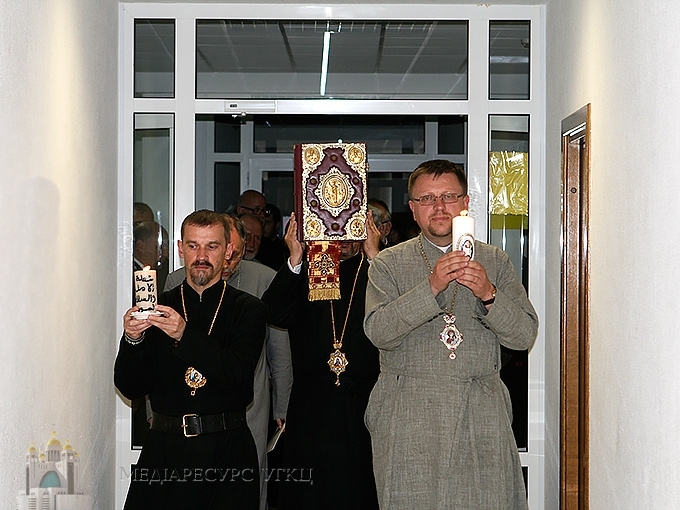 "The Synod as the act of the Holy Spirit in the Church begins with prayer. And our first step was, in fact, the invocation of the Holy Spirit, which should go into the hearts of participants of the Synod, enlighten our minds, our hearts to those decisions which our Church and people need, "- comments said Bishop Bohdan (Dziurakh), Secretary of the Synod of Bishops.
Bishops took the oath of non-disclosure of information about individuals and everything that could harm the Church. Traditionally the oath read by the oldest Episcopal ordination attended the Synod of Bishop. The priests and monks which during the Synod perform secretarial and organizational functions, took oath of confidentiality also.
"Synod is not some closed meeting. This gathering of people entrusted with leadership in the Church and who want to best serve the Church and people. We will constantly inform the faithful about the course of the Synod ", - assured Bishop Bohdan.
As we reported, the main theme of the Synod is "Diakonia".
Department of Information UGCC
MEDIA