"Metropolitan Andrey's wisdom spirit enveloped all spheres of Ukrainian national Church existence", - His Beatitude Sviatoslav
Friday, 31 July 2015, 10:50
Today we witness a remarkable event that is a unique opportunity for all of us to reveal to ourselves a man who was called a Giant of Saint George Hill. It is an opportunity to reveal to ourselves a figure of Ukrainian Moses, to hear his word and follow him.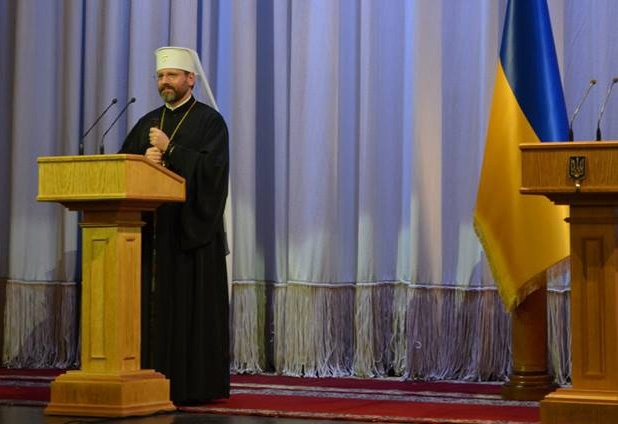 His Beatitude Sviatoslav, the Father and Head of the UGCC told about it on 29th of July at the opening of oratorio premiere "I Am Calling You" composed by Myroslav Volynsky at Lviv National Academic Theatre of Opera and Ballet on occasion of 150th anniversary of birth of Metropolitan Andrey Sheptytsky.
According to words of the Head of the UGCC, a continuous line of notions and values that we are giving our lives for, refer to a wisdom and spirit of metropolitan Andrey. "It is everything we insert in a notion "a modern European Ukrainian", everything we understand with the notion "Ukrainian Greek-catholic". These notions have an essence in itself, embodied by a righteous metropolitan", - explained he, citing the words of a Great Andrey who spoke about himself in such a way: "Love to Ukrainian nation has made me a Ukrainian patriot".
Proceeding, His Beatitude Sviatoslav told that Andrey Sheptytsky formed exactly the notion of a Christian patriotism, in particular Ukrainian one. He adopted this patriotism in all dimensions and spheres of Ukrainian people's life.
"It is hard even to say if it had ever been such a verge of Ukrainian national Church where you would not meet metropolitan's spirit of wisdom, starting with his pastoral service and finishing with his international diplomatic mission, - says the Head of the Church. – Hence, forming Ukrainian national economics even during the occupation of Ukraine".
According to the orator, this holiday is also an opportunity to compare our steps with the actions of God's servant Andrey. "Everything what metropolitan has been loved for, the UGCC now is being blamed with. Both then and now the UGCC does not remain silence. It keeps being a prophetical voice for its people, giving them directions in dire circumstances of their lives". His Beatitude Sviatoslav remained that metropolitan Andrey was often accused of being engaged in politics. And he responded to it: "In fact, politics enters the one who is silent and does not protect his people. And a mission of a pastor is to stand for the dignity of his people, save their lives". Thus, referring to these words, the Head of the Church declared, UGCC follow the path of Sheptytsky.
"I want to bond my head and express gratitude to Lviv citizens for their love, respect and son's endurance with what they honor and talk about metropolitan Andrey. As it is really true the main mover of building this monument appeared to be not a Church or State, but Lviv citizens", - summed up His Beatitude Sviatoslav.
The UGCC Department of Information
PUBLICATIONS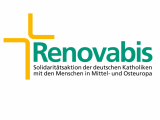 From 13 to 19 May, the Father and Head of the Ukrainian Greek Catholic Church (UGCC), His Beatitude Sviatoslav, was to visit Germany at the...
MEDIA