Metropolitan Borys Gudziak became a member of the Congregation for the Oriental Churches
Wednesday, 07 August 2019, 20:40
On August 6, 2019, the Apostolic See announced that Holy Father Pope Francis had nominated new members of the Congregation for the Oriental Churches, including Archbishop and Metropolitan Bishop Borys Gudziak.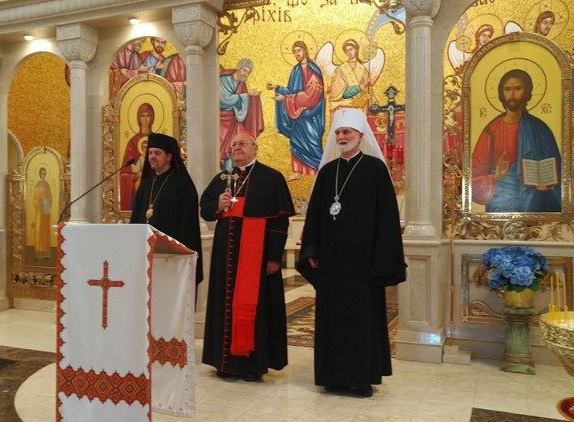 A statement on the official website of the Apostolic Capital reads, in particular: "His Holiness Francis included in the Congregation for the Oriental Churches: His Eminence Cardinal Gualtiero Bassetti, Archbishop of Perugia- Citta della Pieve; His Eminence Cardinal Carlos Osoro Sierra, archbishop of Madrid; His Eminence Cardinal Anders Arborelius, bishop of Stockholm; His Eminence Cardinal Louis Francisco Ladaria Ferrer, TI, Prefect of the Congregation for the Doctrine of the Faith; Archbishop Anthony Colin Fischer of Sydney, Australia; Archbishop Georges Bakouni of Beirut and Jbeil of the Greek Melkites; Archbishop Borys Gudziak of Philadelphia for Ukrainians Greek Catholic; Archbishop Michel Petit of Paris, and Bishop Miguel Angel Ayuso Guixot, president of the Pontifical Council for Interreligious Dialogue."
Photo by Vatican Radio
Press Service of the Secretariat of the Synod of Bishops of the UGCC
Reference:
Congregation for the Oriental Churches
The Congregation for the Oriental Churches is the Office of the Roman Curia, whose mission is to promote the growth, preserve the liturgical, spiritual and disciplinary heritage of the Byzantine, Syrian, Armenian, Chaldean, and Coptic Churches in unity with the Apostolic See. In addition, in certain regions, it has exclusive jurisdiction over the faithful of the Latin rite.
The Congregation consists of Cardinal Prefect, who administers it with the assistance of the Secretary, and of Cardinals, Archbishops and Bishops appointed by the Pope. Since 2007, it has been headed by Cardinal Leonardo Sandri, and in 2009 as the Secretary was appointed Archbishop Cyril Vasil, TI. From the very nature of law, members of the Congregation for the Oriental Churches are the Patriarchs and Supreme Archbishops of the Eastern Catholic Churches, as well as the President of the Pontifical Council for the Promotion of the Unity of Christians.
PUBLICATIONS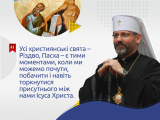 All the richness of the Christian life, our feasts, our Divine Liturgy are an opportunity to experience the events that the apostles went...
MEDIA