Metropolitan Vasyl Semenyuk consecrated a new church in Shepetivka, Khmelnytskiy region
Saturday, 31 August 2019, 14:02
On August 25 Archbishop and Metropolitan of Ternopil – Zboriv, an administrator of Kamianets – Podilskyi eparchy Vasyl Semeniuk paid a pastoral visit to the community of the UGCC in Shepetivka, located in Khmelnytskiy region.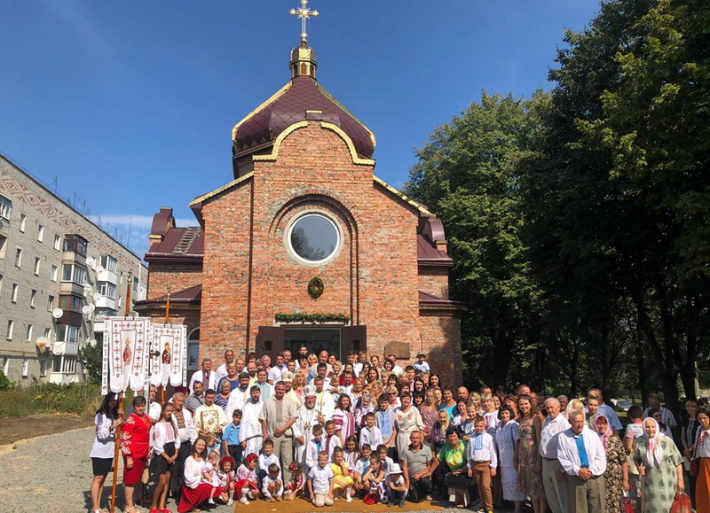 The Archbishop consecrated a newly built church in honor of Immaculate Conception, and the altar where he celebrated the Divine Liturgy.
Children greeted the bishop according to the Ukrainian tradition being dressed in vyshyvanky, with bread and salt. Fr. Vasyl Bodnar, dean of Shepetivka and the senior priest of Saint Borys and Hlib Church greeted the archbishop, and handing him a cross, welcomed to consecrate a church.
Priests from Khmelnytskyi decanate headed by Fr. Ivan Dankevych and recently established Shepetivka decanate, governed by father-dean Vasyl Bodnar. Archbishop Vasyl thanked everyone who joined efforts in building this church. He especially honored Fr. Vasyl, thanking him for a diligent pastoral work and awarded him with a golden pectoral cross.
Building of the church started on November 22, 2015 after the archbishop and metropolitan Vasyl Semeniuk consecrated here a temporary chapel. The construction was managed by Fr. Vasyl Bodnar, whose service here has been prolonged for over 10 years. With support of the metropolitan and priest's efforts this is the second temple where believers of the UGCC will be praying in.
At the end of the Service bishop Vasyl blessed water and everyone wishing them goodness, peace and well-being.
PUBLICATIONS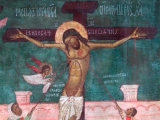 "Open to me the doors of repentance, O Giver of Life. As we worship in Your temple this morning, teach us how to purify the temple of our...
MEDIA