My wish is that we do everything in order not to lose our statehood! Head of the UGCC on Sobornist Day of Ukraine
Monday, 22 January 2018, 22:01
Sobornist — means to take care of something that unites. We are unbeatable when we are together. This was emphasized by the Father and Head of the UGCC His Beatitude Sviatoslav in his greeting on the occasion of the Day of Sobornist. It is observed in Ukraine every year on January 22.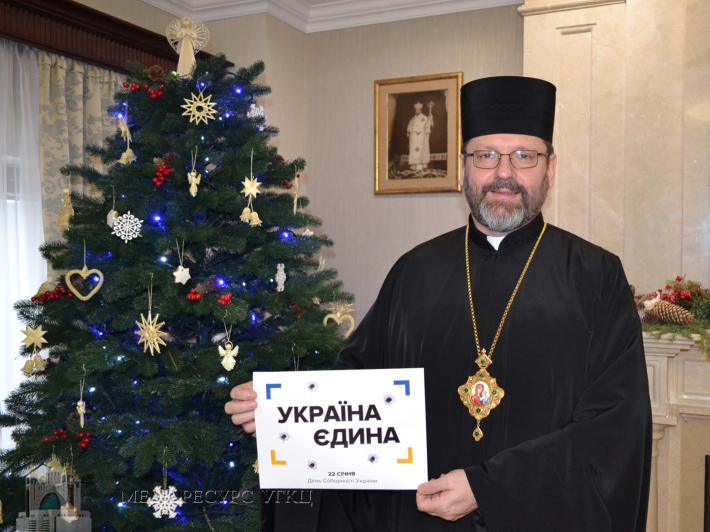 On this day we recall the declaration of the Act of reunion of the Ukrainian People's Republic and The West Ukrainian People's Republic i.e. the moment of uniting into a sovereign Ukrainian State.
According to the Primate, now the holiday of Sobornist means, first of all, unified efforts when struggling for the European future of Ukraine.
"I wish that our statesmen can put national interests above their own, often private and selfish ones. They must not tear apart our country with their narrow-minded, lobbying activities but take care of the good of those people who entrusted them with power," reiterated the leader of the Church.
His Beatitude Sviatoslav also noted that the Day of Sobornist this year is special because exactly one hundred years ago, January 22, 1918, was announced the IV Universal of the Ukrainian Central Council, which declared the independent Ukrainian State, that is we are celebrating a hundredth anniversary of renewal of the Ukrainian statehood.
His Beatitude Sviatoslav is convinced that unity is a guarantee of free Ukraine. "We must do everything together now in order not to lose our state, independence and freedom again! Let us be united and we will win! May things work in our favor, and may the Lord bless us in this!" finally wished the Primate to the Ukrainians.
The UGCC Department for Information
PUBLICATIONS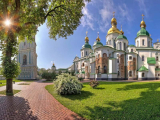 Below, is a translation of a text sharing the views of the Head of the UGCC Commission on Ecumenical and Interreligious Affairs, Rev. Ihor...
MEDIA