New edition of "The Evangelist of the Major Archbishop of Kyiv-Galicia of the Greek Catholic Church" is published
Thursday, 15 June 2017, 13:41
Last month "The Evangelist of the Major Archbishop of Kyiv-Galicia of the Greek Catholic Church. 2016." was published.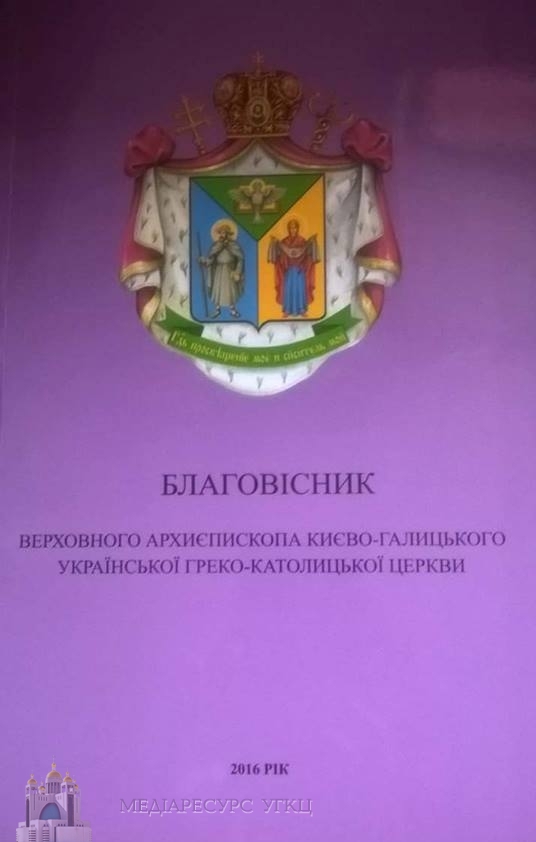 The edition, whose size is 334 pages, contains the documents of the Pope, the Major Archbishop, the Synod of Bishops, the Synod of Bishops of Kyiv Galician Supreme Archbishopric, Permanent Synod of Bishops, All Ukrainian Council of Churches and Religious Organizations, Catholic Bishops of Ukraine etc. It's notable that in the largest chapter - "The Documents of the Major Archbishop of Kyiv Galicia," besides a number of decrees, epistles and homilies, are also published interviews of the Head and Father of the UGCC devoted to the actual social and clerical topics.
The first page of the Evangelist is decorated with the emblem of the Extraordinary Year of God's Mercy in the Catholic Church. We would like to remind you that the Year lasted from December 8, 2015 till November 20, 2016.
It's worth mentioning that the main editor of this religious edition was His Beatitude Sviatoslav, proofreader and copy editor - Iryna Holota, creative designer - Roman Hera.
The UGCC Department for Information
PUBLICATIONS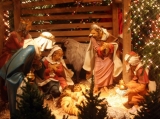 Christ is Born! "Today Christ is Born of the Virgin in Bethlehem. Today, the eternal One has a beginning, today the Word becomes...
MEDIA