"One can be next to the Head of the Church..., show oneself as a church philanthropist, and on the next day – steal state money…" UGCC Head
Thursday, 01 August 2013, 20:09
"Today each one creates one's own truth, religion, private piety. This is called the post-modern culture… In my opinion it looks like a broken mirror in which each one sees one's own reflection but only in one's own piece of the general mirror," stated His Beatitude Sviatoslav (Shevchuk), UGCC Head in an interview for the news agency UNIAN.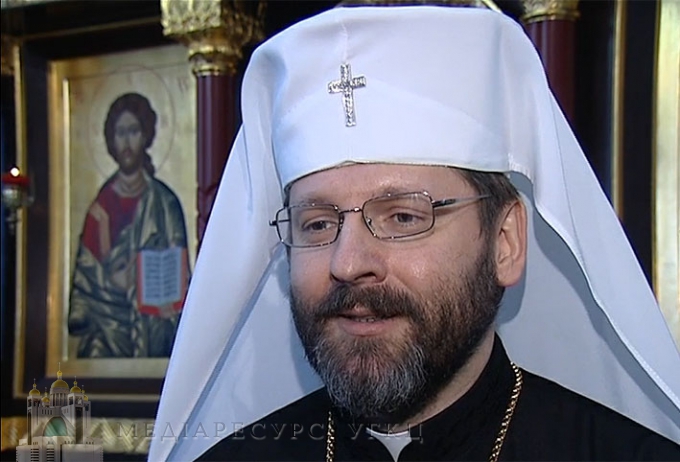 In the opinion of UGCC Major Archbishop, a person is essentially a social community being. Thus, if a person is religious only in their inner life, and has no opportunity or courage to outwardly express who she really is, then the person is sentenced to be a hypocrite.
The Church Primate, in providing an example of such hypocrisy, said that one could be standing next to the Head of the Church during the celebrations of the 1025th anniversary of the Baptism of Rus-Ukraine, showing oneself as a magnanimous church philanthropist, and on the next day be involved in stealing state money.
And this, in his opinion, is the tragedy of Christianity in today's world.  According to him, each one of us today is undergoing a "tribal fragmentation – just as Kyivan Rus experienced during the time of Volodymyr."
Thanks to his intuition, Prince Volodymyr searched for the spiritual foundations in order to turn the various tribes into a united God's country of new people. "Perhaps we do not fully comprehend the depth of the content of the Christian Sacrament that Saint Equal to the Apostles Prince Volodymyr bequeathed to us as the great heritage of faith. That is why I say that our society needs evangelization, this spiritual revolution and renewal, which became the first result of the Baptism of Rus-Ukraine," he underlined.
The Church Primate also emphasized that Ukrainian society needs a spiritual transformation which stems from the power of Baptism. "Then we will once again feel ourselves as one nation, and not a territory on which live people who are divided into various regions and confessions…" explained the Head of the Church.
UGCC Department of Information
PUBLICATIONS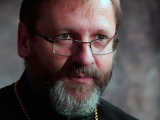 A presentation of the book "Dialogue Heals Wounds" of the Father and Head of the UGCC, His Beatitude Svyatoslav, was recently held. The book is...
MEDIA