"One cannot choose good and evil sides simultaneously", His Beatitude Sviatoslav
Tuesday, 26 July 2016, 14:54
The word of God calls us to make the right decision today – be together with Christ. We can truly be ourselves, without losing our dignity only if we choose to follow good, as there is no other power to overcome evil except good.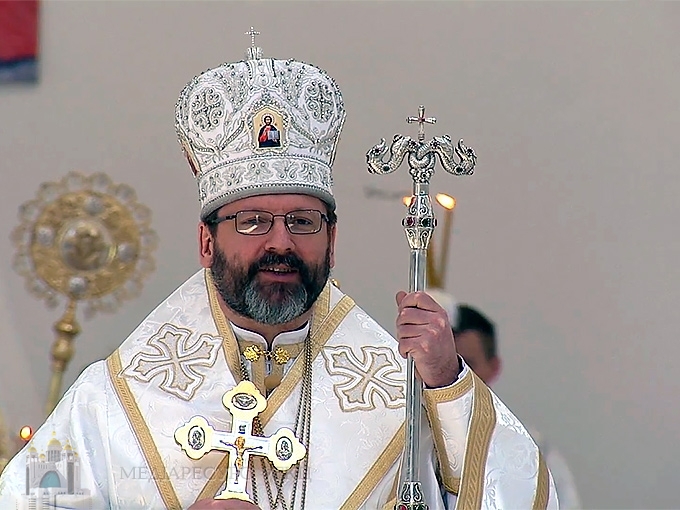 Father and Head of the Ukrainian Greek Catholic Church His Beatitude Sviatoslav told about that during his homily to the faithful at the Patriarchal Cathedral of the Resurrection of Christ in Kyiv, July 24.
The preacher mentioned, while we listen to the Gospel of Christ's manners and customs on the territory of Gadarenes, we become witnesses to the everlasting resistance, deep and ultimate fight between good and evil – confrontation between Jesus Christ full of Holy Spirit and other people full of the spirit lifted, as though from the inside. Jesus Christ meets devil on its own territory. Describing this confrontation in details, evangelist Mathew gives us a thoughtful response to our own questions and search.
"… We can state, explained His Beatitude Sviatoslav, that fight for the human's freedom and dignity is in the center of the fight between good and evil. A miracle (of driving demons out of demoniacs) what Jesus is accomplishing today in front of our eyes is the miracle of healing and rescue. This is the miracle of restoring dignity and freedom in a man. Evil always enslaves us. Jesus teaches us: "everyone who commits sin is a slave of sin".
As it was mentioned by Head of the Church Jesus Christ testified having come in order to become a savior and give freedom those who follow Him uncompromisingly, being on the side of good and freedom.
"The real freedom is nothing but being free from evil, an opportunity to be free and do everything what is pleased with God. Through this Gospel reading Jesus Christ shows us two different choices we have to make on our own. Christ says we cannot serve two masters, choosing both good and evil sides simultaneously. Everyone has to take their own decision", Head of the Church pointed out.
The preacher reminded that today our Church solemnly commemorates Bl. Princess Olga, equal to the apostles. "Here, on Kyiv mountains we feel her in a very special way", he says. She, probably, had enough courage and strength to go against culture and customs of that time. Without any doubts she stood up for good, for Jesus Christ, made her life choice, being baptized. Remembering Princess Olga's choice, we hear her calling us to become winners together with Christ, stand on the good side, be ourselves, be Christians in the modern times. She reveals us a source of strength and victory", His Beatitude Sviatoslav assumes.
Archbishop stressed that we always renew baptismal promises while we commemorate our equal to the apostles St. Volodymyr the Great, Prince of Rus' and with Bl. Princess Olga. "I call everyone, particularly today, on the day of remembrance of saint Volodymyr the Great, come to our churches and renew those promises we made through the mediation of our godparents on the day of our Baptism", the leader of Greek Catholics encouraged.
"The grounds of struggle Ukrainian people are carrying on today is nothing but a deep struggle between good and evil. To have enough strength to withstand and win, so not to let evil rule our land, we must take strength from our Baptism. Then a grace becomes our victory over evil in our private life as well as modern historical moment", Head of the UGCC is assured.
PUBLICATIONS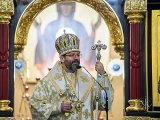 Head of the Ukrainian Greek Catholic Church brings multifaceted experience to project of evangelization.
MEDIA