Our Church has always been state-forming one and supported Ukrainian people in their pursuit of national liberation, - the Head of the UGCC during festivities in Stryi
Saturday, 18 September 2021, 16:16
The 120th anniversary of establishment of People's House, an educational center with Ukrainian community around it in XX century was celebrated in Stryi. A cornerstone of monument to Fr. Ostap Nyzhankivskiy, native of Stryi, priest of the UGCC, Ukrainian composer and public figure was laid on September 16, 2021. The Head of the UGCC celebrated the Hierarchal Divine Liturgy, consecrated the cornerstone and delivered a speech on how essential it is to remember our roots, who we are and which spiritually strong people stand beyond us.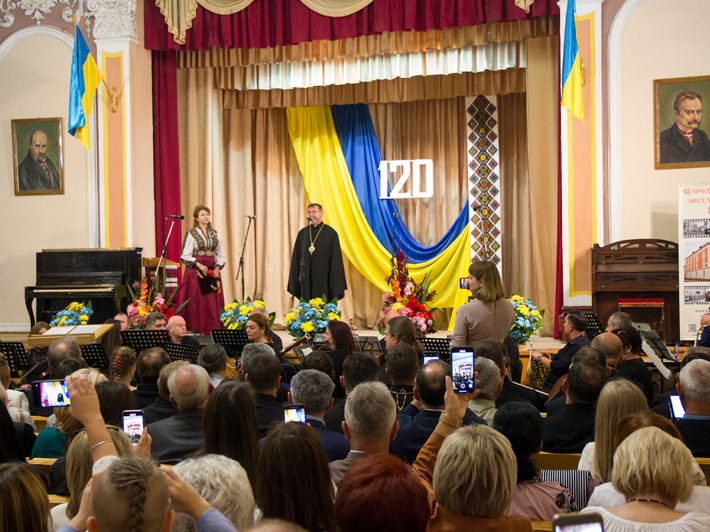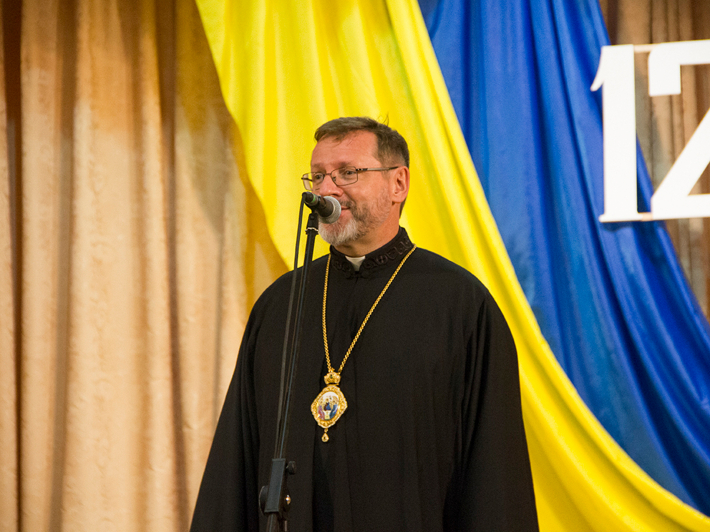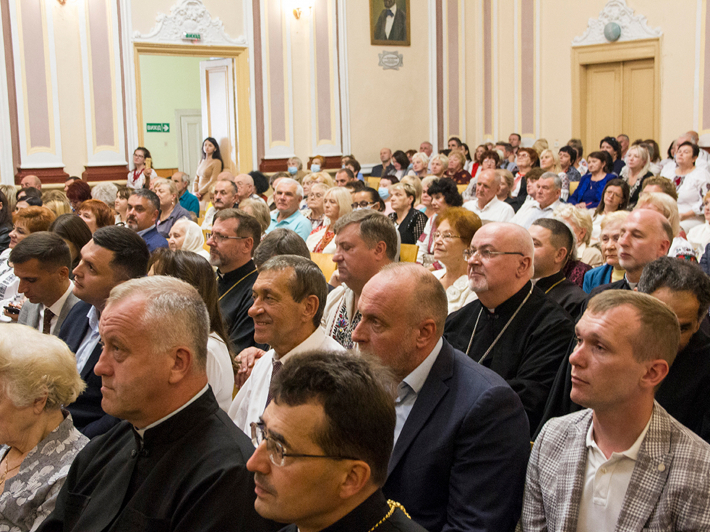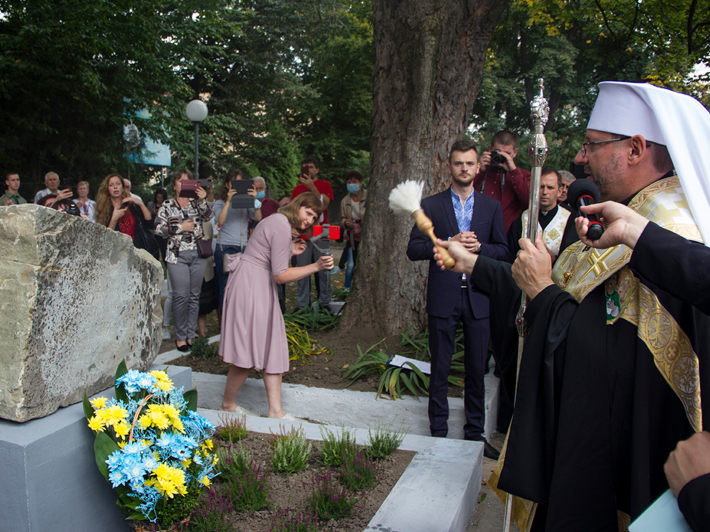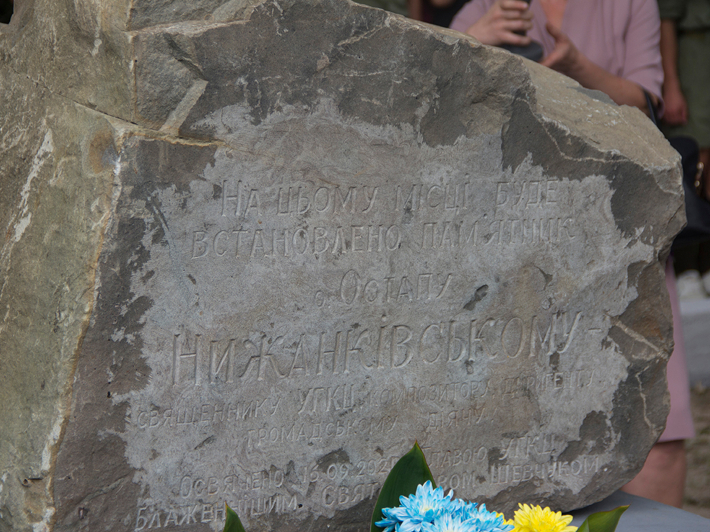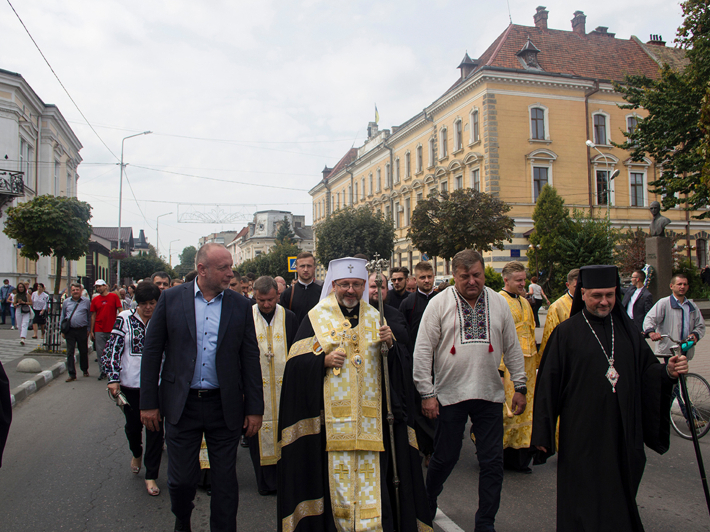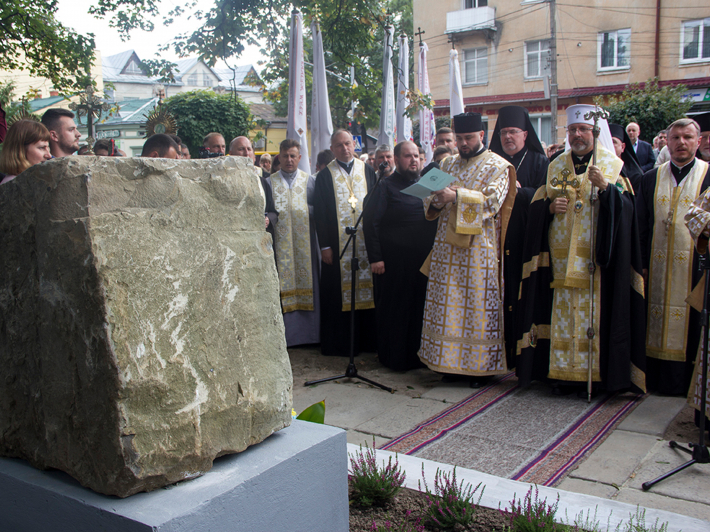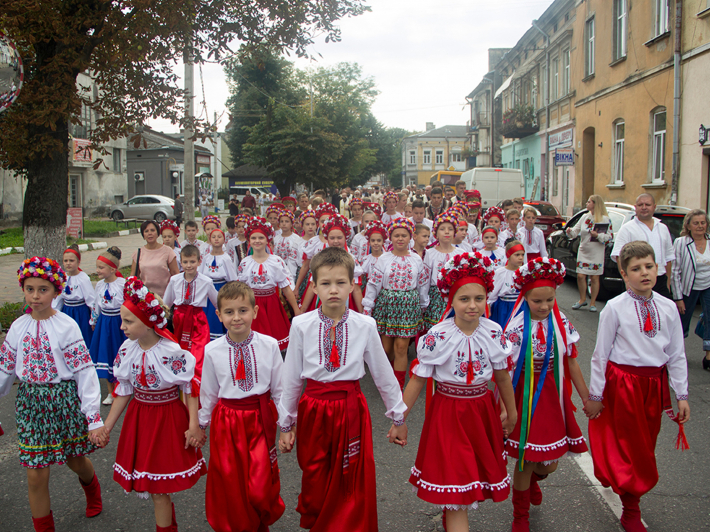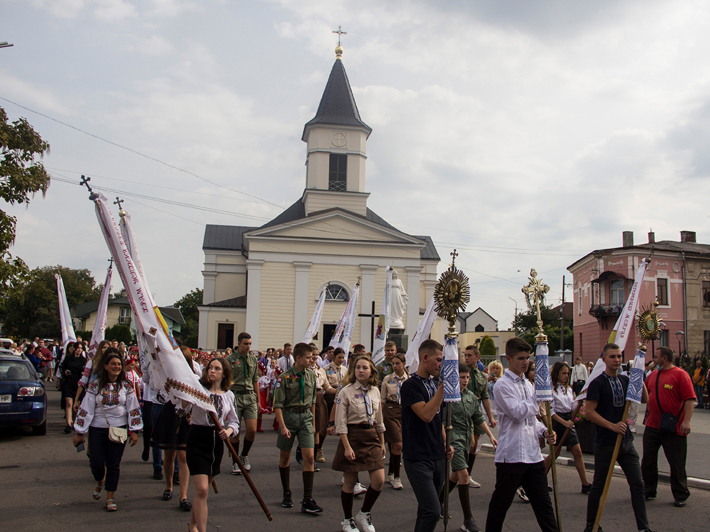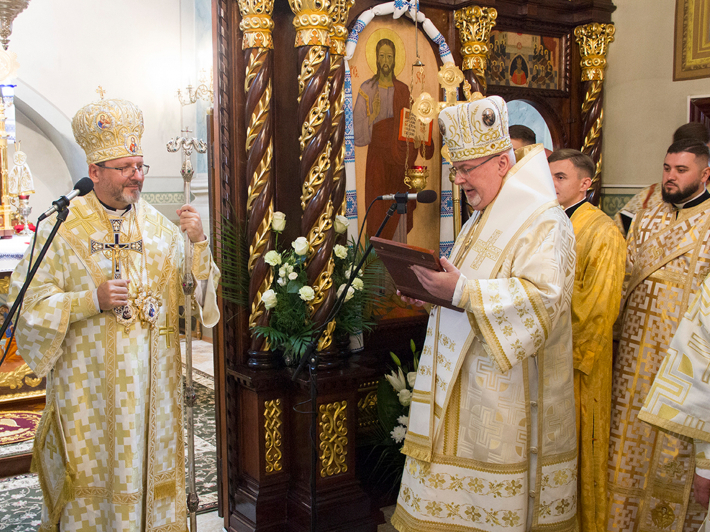 In his speech His Beatitude Sviatoslav emphasized how many efforts it took to create a hub, a home for Ukrainian community even here in Stryi, while living on our own land, yet being governed by alien states.
The Head of the Church also recalled a name of a great Ukrainian born in Stryi, a martyr and a truly righteous man Fr. Ostap Nyzhankivskiy. All the virtues and talents he possessed he was trying to implement into his daily ministry. His stupendous musical compositions which belong to Ukrainian national heritage are marked with famous carols and church songs.
"Today's event symbolizes many deep things. First of all it shows us what Church is truly is and who are priests in it, - said His Beatitude Sviatoslav. – Our Church has always been a state-forming one and supported Ukrainian people in their pursuit of national liberation. There were times when the Church performed as a state, when Ukrainians were living under the presidency of different states. And Fr. Ostap Nyzhankivskiy was the one who did not close himself in church walls but came out to people, stepping into their truly gruesome life. He was spreading the Word of God, took up work, created and was a developer of Ukrainian awareness and culture".
"Our Church has never been a state Church in alien countries but it has always been a mother and teacher to our people", the Head of the Church added up.
In congratulating Stryi on its 120th anniversary of establishing People's House, the Head of the UGCC said that it might be difficult for people of the third millennium to understand significance of Ukrainian home to our people 120 years ago. What it might have meant to fight for culture, language and community on our own land, however in an alien country. Thus, it is fair to say that this People's house became an instrument of the state formation.
The UGCC Department for Information
PUBLICATIONS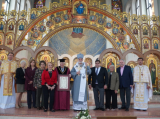 Archbishop Borys Gudziak of Philadelphia, President of UCU, conferred the award of honorary Doctor Honoris Causa of the Ukrainian Catholic...
MEDIA