Our responsibility is to raise up society who will treat with due respect those who defend the borders of Ukraine, head of Caritas-Ivano-Frankivsk
Monday, 20 July 2020, 16:11
July 14, Caritas of Ivano-Frankivsk archeparchy of the UGCC awarded participants of ATO and JFO with a certificate of 1000 UAH. This kind of help is provided for thirty ATO participants who have a disability group or maintain children with disability.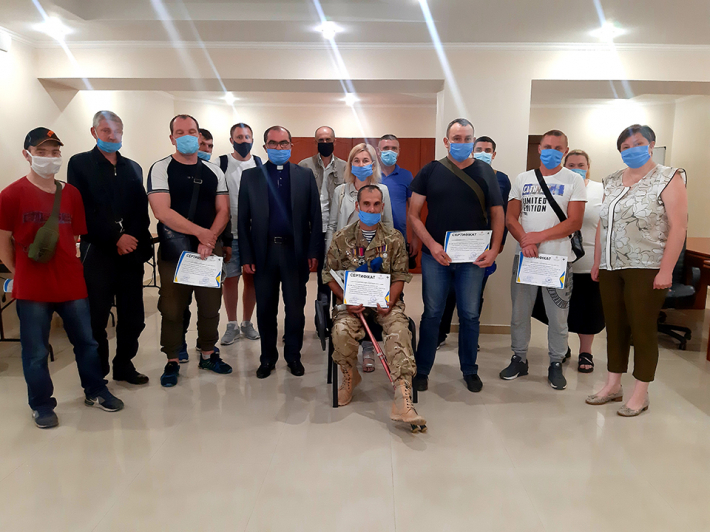 Danylo Semchyshyn during the meeting told that he has II group of disability. He received his wound near Horlivka in 2015. Before, he had been at war in Donbas.
"I was in the second line of defense when a diversion group approached, the fight broke out", says the veteran of ATO. "While I was changing position, the bullet ripped through both of my legs. Fortunately, the comrades carried me away and got me to the hospital in Kostiantynivka where I had a surgery". A man is moving now with crutches. The received costs he will spend on medication.
Volodymyr Fikert could not come to get his certificate due to his work. His son has encephalopathy of the left cerebral hemisphere. Currently the child is living with his mother in Kyiv. Volodymyr says that his son needs a constant treatment, what is a costly thing. A man is grateful for a help.
Fr. Volodymyr Chorniy, head of the Caritas – Ivano-Frankivsk thanked the defenders for their service and promised to help their families further on, if the opportunity arose.
"Apart from supporting our defenders financially, our responsibility is to raise up society who will treat them with due respect", says Fr. Volodymyr.
A help provided to participants of ATO / JFO is carried out with a financial support of CNEWA (Canada) within a project "Social and psychological care for children and orphans in wartime".
West office of Zhyve.TV based on materials of http://caritas.if.ua/
PUBLICATIONS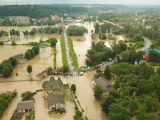 Your Graces and Excellencies, Very Reverend and Reverend Fathers, Venerable Brothers and Sisters in monastic and religious...
MEDIA