Peace for Ukraine: Statement of Swiss Bishops' Conference
Friday, 07 March 2014, 12:21
Swiss bishops, following Pope Francis's lead, called for all people of good will to pray for peace in Ukraine. It is necessary to support all initiatives that encourage dialogue and reject violence, reads the statement that was delivered March 6at the end of the meeting of the Swiss Bishops' Conference, held March 3-5.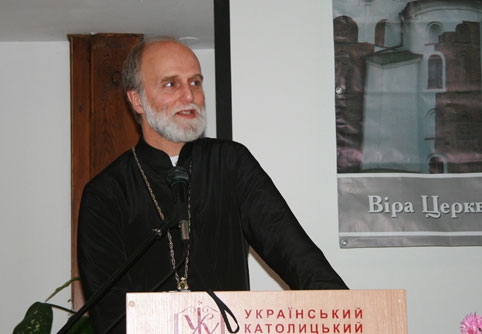 The meeting was attended by Bishop Gudziak, who is the bishop of the Eparchy of St. Volodymyrin Paris and who is responsible for Greek Catholic believers in Switzerland. He stressed that recent developments in Ukraine marked the transition from "a culture of fear to a culture of dignity."
His testimony about the dramatic events taking place in Ukraine gave the bishops a deeper understanding of the suffering and dreams of a country that between 1914 and 1989 lost 17 million residents, who died violent deaths during the wars, the Holodomor, and terror, reads the statement.
Bishop Gudziak, who is responsible for the international relations of the Ukrainian Greek Catholic Church, was an eyewitness to attacks on Independence Square in Kyiv, where he spoke to protesters. "He clearly showed to the Swiss bishops that the protests on the Maidan defend moral principles, not narrow interests. These are the principles for which 100 people lost their lives."
The Swiss bishops noted the four points of the Maidan's program: "During the three months of protests millions of people from all over Ukraine came toIndependence Square." For Bishop Gudziak Maidan's greatest success is that it led to a transition from a culture of fear to a culture of dignity. Nonviolence is one of Maidan's elements of success. The presence of churches and religious organizations was very important. Every hour during the night there was a prayer and churches were also present during the day. The All-Ukrainian Council of Churches and Religious Organizations during the protests insisted on four points forMaidan's program: 1) the government should listen to the people; 2) no violence, neither by the government nor by the protesters; 3) no calls for dividing the country; 4) dialogue.
Bishop Gudziak has beenthe bishop of the Eparchy of St. Volodymyr the Great in Paris of the Ukrainian Greek Catholic Church since 2013; before that he was Apostolic Exarch for Ukrainian Greek Catholics in France, Switzerland, and the Benelux countries. He was ordained a bishop by the head of the UGCC, His Beatitude Sviatoslav Shevchuk, in August 2012.
Press Service of the Ukrainian Greek Catholic Church in Switzerland
PUBLICATIONS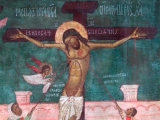 "Open to me the doors of repentance, O Giver of Life. As we worship in Your temple this morning, teach us how to purify the temple of our...
MEDIA