Pope Francis about Ukraine: "I hope that a constructive dialogue develops between the institutions and the civil society"
Saturday, 01 February 2014, 15:49
"I embrace Ukrainians with prayers, especially those, who lost their lives during these days, and their families. I hope for the development of a constructive dialogue between the institutions and the civil society – that, excluding any sort of violent actions, in the heart of every person, the spirit of peace and the search for the common good conquers. Those were the words of Pope Francis after the prayer "Angel of God" on Sunday, January 26, 2014, in speaking to thousands of pilgrims who gathered on Saint Peter's Square in the Vatican, among whom were also representatives of the Ukrainian inhabitants of Rome. This was reported by Radio Vatican.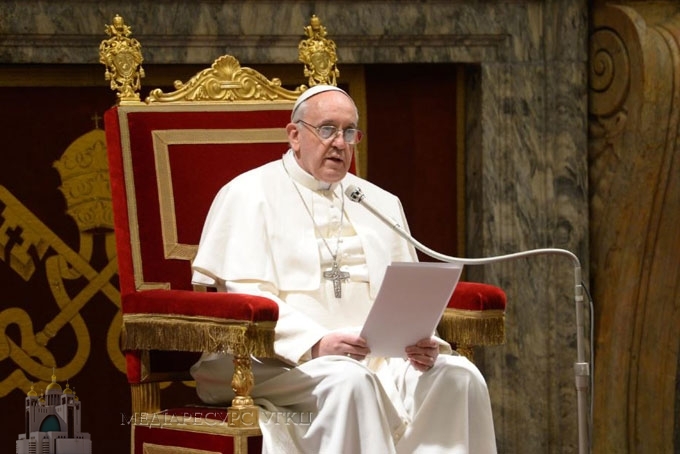 This is not the first time that Pope Francis has offered prayers in support of the Ukrainian people.
As we had reported, in his letter of January 10, 2014, addressed to UGCC Prelate, Archbishop Thomas Edward Gullickson, Apostolic Nuncio for Ukraine, noted that upon receiving news of events in Ukraine, Holy Father Francis through Archbishop Petro Parolin, Secretary of the State of the Apostolic See, assured Ukrainians of his support through prayer.
UGCC Department of Information
PUBLICATIONS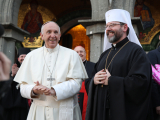 ROME - As the Catholic Church's Synod of Bishops in Rome was meeting on Oct. 11, it was another synod across the Aegean Sea in Turkey that sent...
MEDIA