Pope Francis announces April 24 collection for Ukraine
Sunday, 03 April 2016, 18:40
Pope Francis announced Sunday that he's asked all the Catholic churches of Europe to take up a special collection on April 24 to fund humanitarian relief.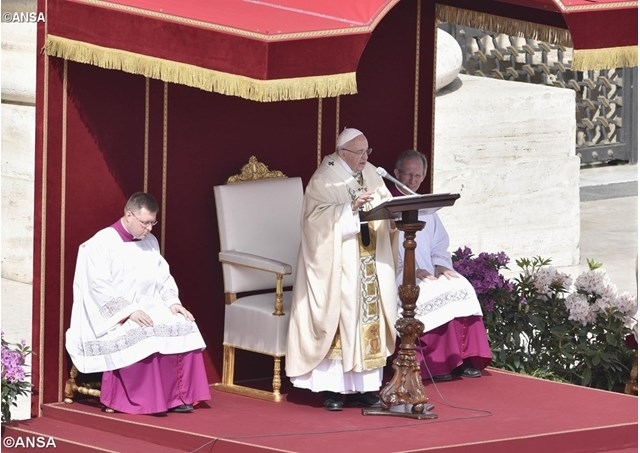 "My thoughts go to all the populations that hunger and thirst for peace, and in particular, of the drama of those suffering the consequences of the violence in Ukraine, of how many remain affected by hostilities that have already taken thousands of lives, and of how many have been driven to leave by the grave situation that still continues," the Pope said Sunday.
"I invite all the faithful to unite themselves to this initiative of the pope with a generous contribution," he said. "This gesture of charity, in addition to relieving material suffering, is intended to express my personal closeness and solidarity, and that of the entire Church, for Ukraine.".
Source: RISU
PUBLICATIONS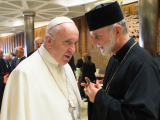 An unprecedented event took place in Rome on July 5-6. Desiring to demonstrate support for the Ukrainian Greek-Catholic Church at a time of...
MEDIA