Pope Francis greeted Ukrainian Bishops and piligrims in Rome
Wednesday, 18 February 2015, 11:35
At St. Peter's Square, during general audience, Pope Francis welcomed Ukrainian bishops of the UGCC and RCC, who came to the Vatican for «ad limina» visit, as well as pilgrims from Ukraine, with a traditional Ukrainian Christian greeting "Glory to Jesus Christ!" and wished peace to this country.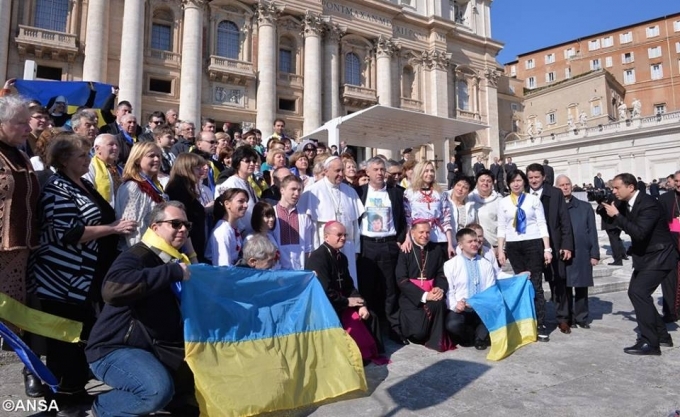 "I sincerely congratulate bishops from Ukraine:" Glory to Jesus Christ! "(Slava Isusu Khrystu!) . I also direct this greeting to pilgrims accompanying them. Brothers and sisters, I know that among many wishes you pray for these days, there is a request for peace in Ukraine. In my heart I also have the same aspirations and I join your prayers for lasting peace in your homeland. May God bless you! "- Francis Pope said.
Sourse: RISU
PUBLICATIONS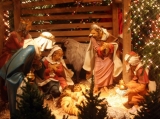 Christ is Born! "Today Christ is Born of the Virgin in Bethlehem. Today, the eternal One has a beginning, today the Word becomes...
MEDIA