Pope Francis met with the Head of the UGCC His Beatitude Sviatoslav
Friday, 11 November 2016, 20:38
On Thursday, 10th of November Pope Francis met with His Beatitude Sviatoslav, Major Archbishop of Kyiv-Galician, Head of the UGCC, which these days taking part in the plenary assembly of the Pontifical Council for Promoting Christian Unity in Rome.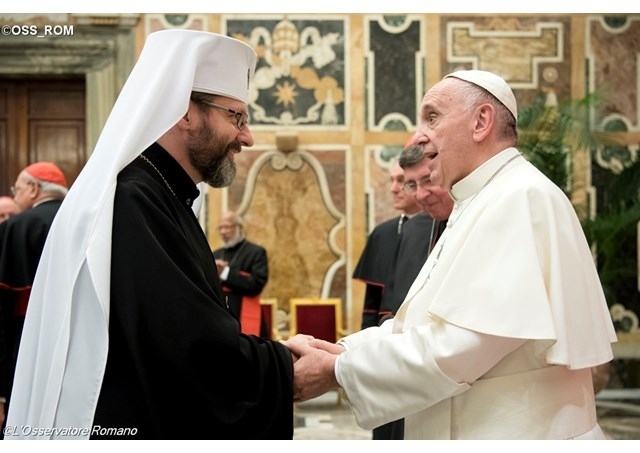 He presented to the Holy Father the achievements of the Synod of Bishops, held in early September, including those decisions and suggestions concerning the jurisdiction of the Bishop of Rome. It was drawn attention to the fact that the main theme of this Synod - diakonia, social service that was consonant with the Jubilee Year of God's mercy, which was an opportunity to sum up his experiences in the Church.
Another topic raised during the meeting was attended Church at the International Mixed Commission for Theological Dialogue between the Catholic and Orthodox Churches, which now considers the synodal structure and championships. It is noted that the experience Church may be interesting and helpful. Also emphasized that the Church wants not only to be present in ecumenical dialogue, but to be an active participant.
Head of the UGCC presented his recent visit to Kramatorsk, how is life in the so-called "gray zone"  and  participation of the Church in the implementation of the initiative "the Pope for Ukraine." In this context, the Holy Father shared his impressions of the recent apostolic trip to South Caucasus, which made it possible to see a situation similar to those now experiencing Ukraine that the phenomenon is not some isolated fact.
According to the Head of the UGCC, the Pope said that Ukraine is  in his heart and he prays for all its inhabitants, dividing his apostolic blessing.
PUBLICATIONS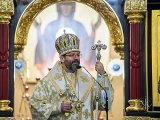 Head of the Ukrainian Greek Catholic Church brings multifaceted experience to project of evangelization.
MEDIA