Premiere of the Movie "His Beatitude" was Held in Parma, OH (USA)
Tuesday, 19 February 2019, 00:41
On February 17, 2019, the day of Patriarch Josyf Slipyj's birthday, with the participation of Bishop Bohdan Danylo of the Ukrainian Catholic Eparchy of St. Josaphat in Parma, a documentary titled "His Beatitude" was presented under the auspices of the Ukrainian Catholic Church of the Protection of the Mother of God in Parma, OH.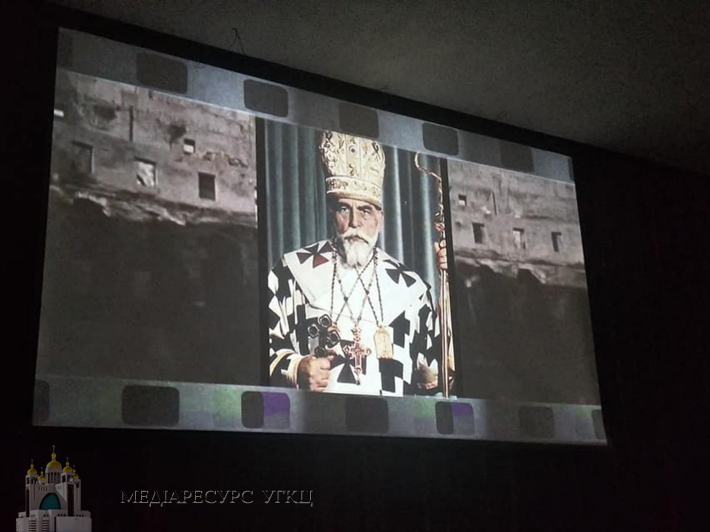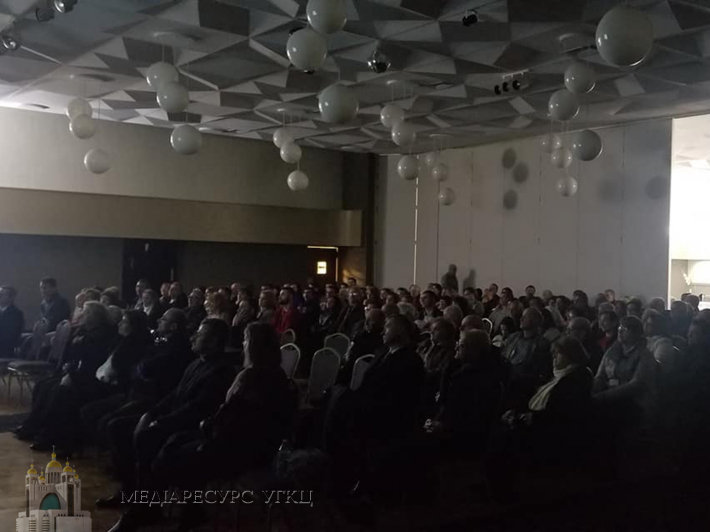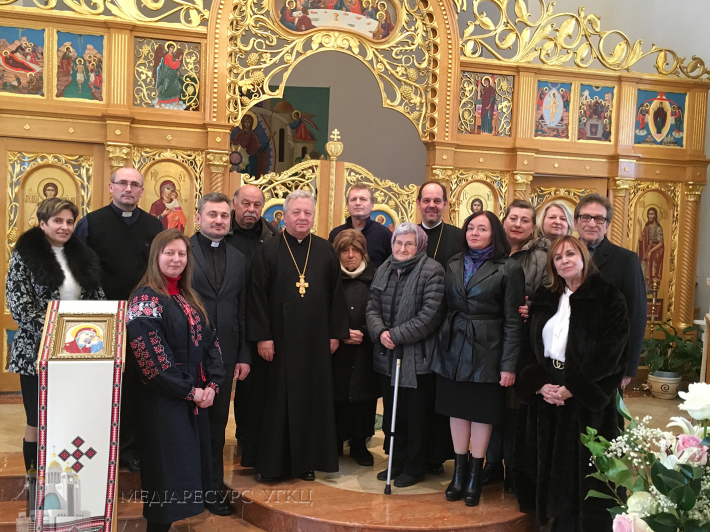 As we reported earlier, on February 12, 2019 the premiere of the documentary "His Beatitude" was held in Kyiv, and now it was held in Parma, OH. It is important to note that numerous parishioners from three local Ukrainian Catholic parishes of the Parma/Cleveland area came to watch the film.
In his intro to the participants of the premiere, Bishop Bohdan drew attention to two phrases referenced in the film: "Evil won't last long" and "Thinking today about tomorrow is [already] late; we must think fifty years ahead." The bishop especially stressed the relevance of the problems covered in the film, one of which – the dispersal of Ukrainians. "This is an issue that Patriarch Josyf would have drawn attention to even today if he were still with us. How important it is for us to be together, to hold on to our community, to our parish," stated Bishop Bohdan Danylo.
The bishop used the opportunity to inform everyone that this year the Ukrainian Greek Catholic Church will solemnly celebrate the 50th anniversary of the consecration of the Holy Sophia Cathedral in Rome. He passed on the invitation of His Beatitude Sviatoslav and the Synod of Bishops of the UGCC to come to Rome on September 1 and take part in the pilgrimage to the Holy Sophia Cathedral.
Father Mykhaylo Drozdovsky, pastor of the Protection of the Mother of God Church, in whose premises the film premiere took place and which Patriarch Josyf founded at one time, thanked everyone involved in making the film, especially the director, Olena Moshinsky, and producer Pavel Kazantsev, for the great and important work and service.
Note:
"His Beatitude" is the sequel to the first film "The Case of the "Ryfy,"" which came out in 2017 on the occasion of the 125th anniversary of the birth of Josyf Slipyj. The first film covers the period from 1939 to 1963 and reveals the unknown to the general public circumstances surrounding the arrest, imprisonment, and release of Josyf Slipyi.
Working on the films, the movie makers traveled to nine countries of the world, including Argentina, the United States, Canada, and some European nations.
The work on "His Beatitude" lasted more than two years. According to the director of the film, Olena Moshynska, the movie crew has been working on the theme of the life and service of Patriarch Josyf for more than four years. The film is based entirely on interviews with people, who personally knew Patriarch Josyf.
The second film recounts the life of the Patriarch after his return to Rome from the exile in 1963 until his death.
Department of Information of the UGCC
PUBLICATIONS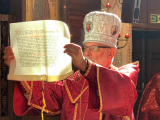 TO OUR BELOVED BROTHER IN CHRIST Most Reverend Bishop Kenneth Anthony Adam Nowakowski
MEDIA