Priest Advisor "Pastoral visitations of parishioners on Epiphany Day" was released
Friday, 29 December 2017, 16:39
Visiting parishioners by their parish priest is a special occasion and mission at the same time to visit each home, talk to family members, care for those needy ones, sick, invalids, children, widows, orphans and all people of a good will.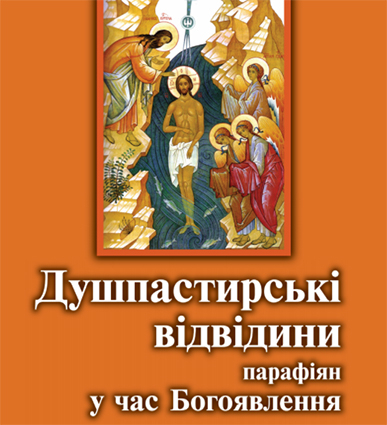 Clear practical advice for priests which are collected in this edition indicates that pastoral visitations turn into an opportunity for evangelization beyond a church. The Advisor outlines a changing in accent on Epiphany Day.
Advisor "Pastoral visitations of parishioners on Epiphany Day" was published according to the decision of the Synod of Bishops of Kyiv-Galician Supreme Archbishopric of UGCC (Lviv, Briukhovychi, December 1-2, 2017: Session 77, Decree № 2). The text was written by Patriarchal Commission for Evangelization of UGCC in cooperation with a working group of launching the Strategy of UGCC development by 2020 ("The vibrant parish – a place to encounter the Living Christ").
Secretariat of the working group
PUBLICATIONS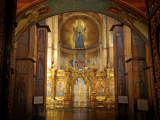 Dear brothers and sisters in Christ! Throughout our millennial history, our Church and our people have fully experienced in their bodies the...
MEDIA