Prime Minister of Ukraine congratulated His Beatitude Sviatoslav on his anniversary
Thursday, 07 May 2020, 18:53
Prime minister of Ukraine Denys Shmyhal personally congratulated His Beatitude Sviatoslav, Head and Father of the UGCC on the day of his 50th birthday anniversary. He passed a greeting letter from the Ukrainian Cabinet of Ministers.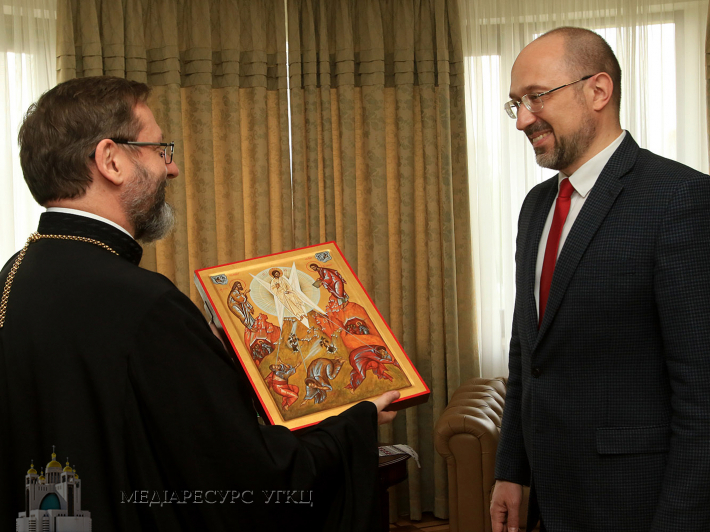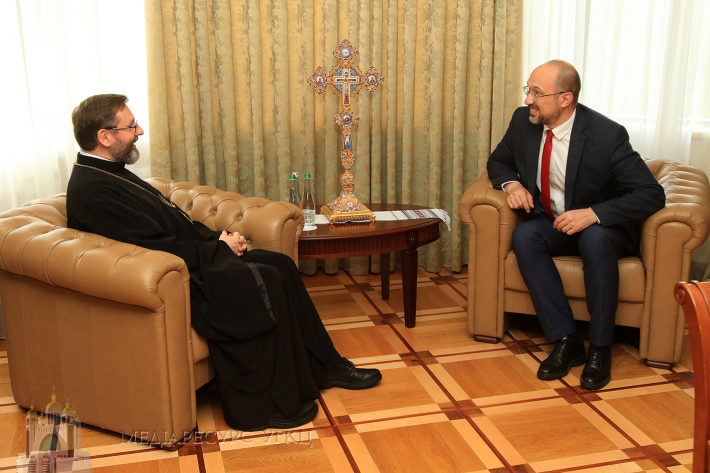 "Undoubtedly, You are one of the most prominent and respected figures in spiritual and religious areas in our country. Your thought – through decisions, this Your willingness to be a faithful adviser for everyone, the one who sees Ukraine a developing European country and awaits defense and support – are seeming traits of a spiritual leader of millions of faithful", the greeting says.
"Your Beatitude, we congratulate You on Your anniversary and wish Your mission serves as a measure of excellence, with a help of what You will greatly succeed not only on a way of ministering a numerous Greek Catholic congregation, but You will be able to rejoice in a feeling of a fulfilled obligation and harmony in the world", the letter follows.
As a present from the prime minister, Head of the UGCC received an icon of The Transfiguration of The Christ.
"Thank you for this symbolic gift, as for an icon painter an icon of the Transfiguration is the first one he needs to paint, so his eyes can change and he is able to see a world differently, will try to change my eyes", noticed His Beatitude Sviatoslav.
The UGCC Department for Information
MEDIA