Reflections during the Stations of the Cross in Lviv were grounded on quotes of His Beatitude Lubomyr
Tuesday, 13 March 2018, 10:13
On Sunday of the Holy Cross, March 11, 2018 a traditional process of the Stations of the Cross was held in Lviv. The participants of the process were: bishop Ihor Vozniak, Archbishop and Metropolitan of Lviv, bishop Volodymyr Hrutsa, Bishop Auxiliary of Lviv, priests and monasticism of Lviv's Archdiocese, seminarians of Lviv Holy Spirit Seminary, students of higher educational institutions, city council's representatives, numerous citizens and guests of the city.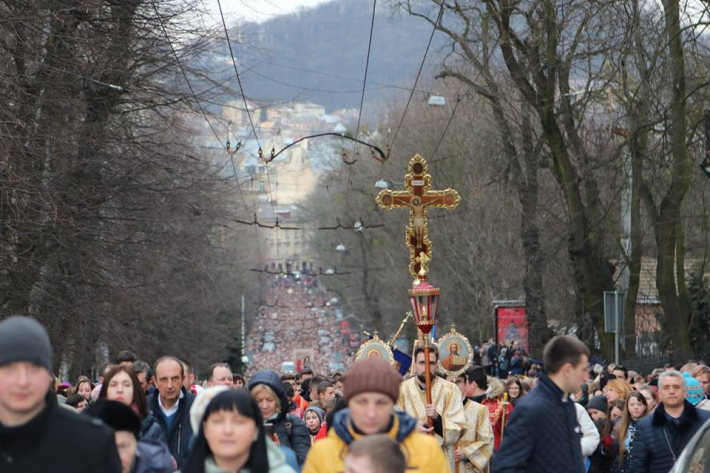 The process started from St Michael Cathedral (Vynnychenka Street, Lviv). Reflecting on passions of Christ via reading the Holy Gospel and relating it to the painful problems of modern society, the participants of the Stations of the Cross walked through the streets of Lviv up to the St George Cathedral. There, near the Monument to Metropolitan Andrei, bishop Volodymyr appealed to people with a word of gratitude and Metropolitan Ihor gave all the blessings.
The Stations of the Cross with its motto "Lord, the Great and Almighty, protect our beloved Ukraine" was compiled by the students of the Ukrainian Catholic University. Prayer meditations were based on quotes of His Beatitde Lubomyr.
The process was accompanied with singing of the seminarians from Holy Spirit Seminary.
Press-service of Lviv Archdiocese
PUBLICATIONS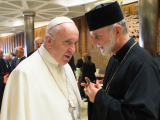 An unprecedented event took place in Rome on July 5-6. Desiring to demonstrate support for the Ukrainian Greek-Catholic Church at a time of...
MEDIA