Religious leaders at St. Sofia Cathedral called for blessings on the people of Ukraine
Tuesday, 27 August 2019, 11:00
The traditional blessing of Ukraine on the occasion of Independence Day was held at the Cathedral of St. Sofia of Kyiv at the initiative of the All-Ukrainian Council of Churches and Religious Organizations.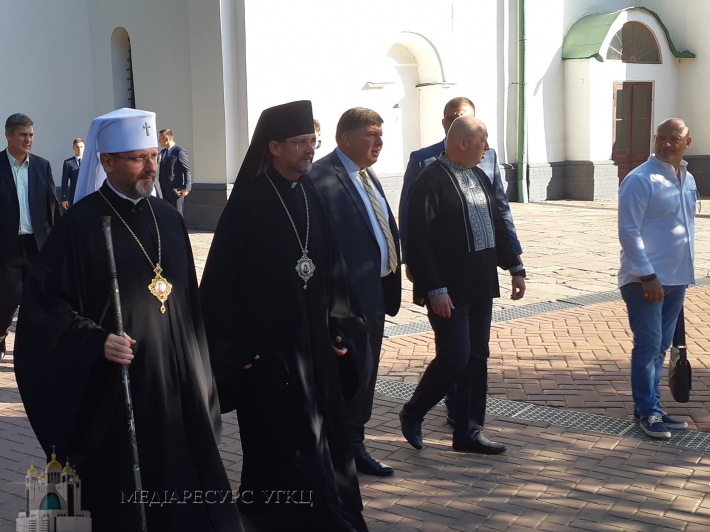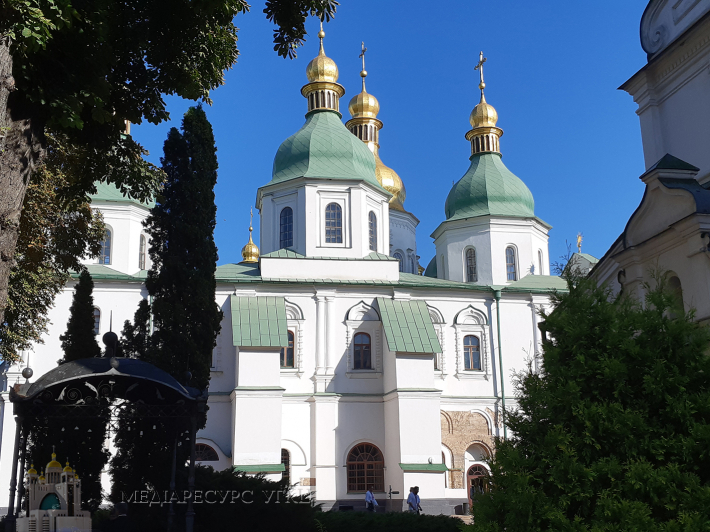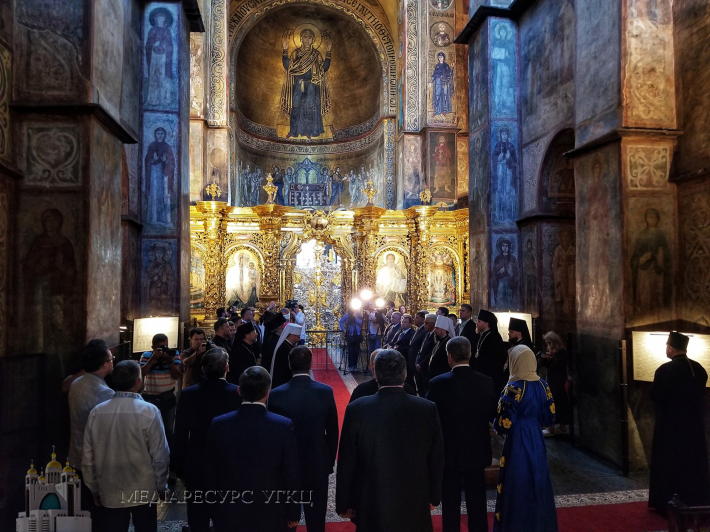 Religious leaders asked the Almighty for blessings for Ukraine and all its people, for peace, unity and well-being of our fellow citizens. The Kyiv Chamber Choir under the direction of Mykola Gobdych performed a number of spiritual hymns.
First, the Head of the Orthodox Church of Ukraine Metropolitan Epifaniy prayed for the people of Ukraine.
Then the Father and Head of the Ukrainian Greek Catholic Church His Beatitude Sviatoslav went on to emphasize that "the Ukrainian state is the only guarantee that our dignity - national, national, public - can be protected."
According to AUCCRO Chairman, Bishop of the Roman Catholic Church in Ukraine, Vitaliy Kryvitsky, this year the Blessing of Ukraine event in the Cathedral of Sophia of Kyiv was held at the highest level with the purpose of spiritual support of our fellow citizens, especially the defenders of Ukraine and their relatives.
According to the Senior Bishop of the Ukrainian Church of Christians of the Evangelical Faith, Mykhailo Panochko, prayer is the most precious gift given to man for communion with God and the manifestation of our heartfelt desires in the face of the Almighty Lord. "In praying for Ukraine, we humbly ask Him for peace, prosperity, and knowing God for every Ukrainian."
The President of the Association of Jewish Religious Organizations of Ukraine, Rabbi Yaakov Dov Bleich, emphasized the importance of a balanced approach in state-confessional relations: "We must remember that without God, religion and faith, we cannot achieve anything. We need to find a middle ground for the state to respect religion and for religion to respect the state."
The event was also attended by:
The Seventh-day Adventist Church leader in Ukraine Stanislav Nosov;
Bishop of the Ukrainian Diocese of Armenian Apostolic Church Marcos Hovhannisyan;
Senior Bishop of the Ukrainian Christian Evangelical Church Leonid Padun;
Senior Bishop of the Ukrainian Free Church of Christians of the Evangelical Faith Vasyl Raychynets;
First Deputy Chairman of the All-Ukrainian Union of Evangelical Baptist Churches, Igor Bandura;
President of the Ukrainian Bible Society Hryhoriy Commandant;
Imam of the Religious Administration of Muslims of Ukraine Sheikh Hasan Akhatov;
Pastor of the Evangelical Lutheran Church of Ukraine Sviatoslav Fechtel.
Also, representatives of the newly elected Verkhovna Rada, of the Government and of the Office of the President of Ukraine came to the Cathedral of Sofia of Kyiv on this day.
It should be reminded that the tradition of blessing Ukraine by the heads of Ukrainian Churches and religious organizations before the official state events on the occasion of Independence Day has been going on in Ukraine for over 20 years.
vrciro.org.ua
PUBLICATIONS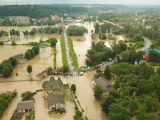 Your Graces and Excellencies, Very Reverend and Reverend Fathers, Venerable Brothers and Sisters in monastic and religious...
MEDIA