Remembering our ancestors and those who passed away we become better, - Head of the UGCC in Innsbruck
Sunday, 10 November 2019, 20:40
"Today we feel that all those people who God remembers about, and we commemorate in prayers are inevitable part of our today's celebration. They are also celebrating this jubilee, yet in eternity. We ask God to remember them and grant their souls rest in a place of verdure and tranquility, from which pain, sorrow and mourning have fled, but a life is eternal", Head of the UGCC His Beatitude Sviatoslav said in his homily on Saturday, November 9, 2019.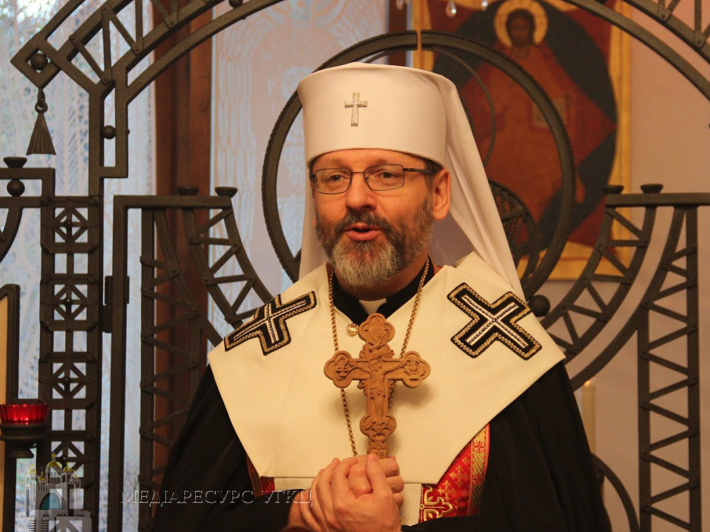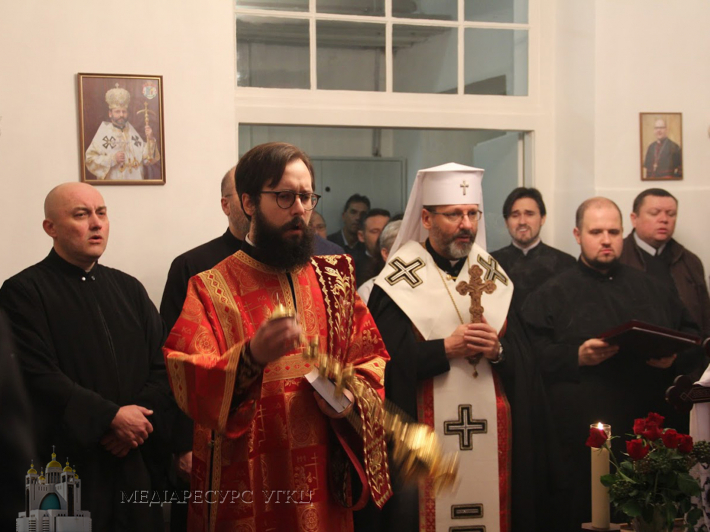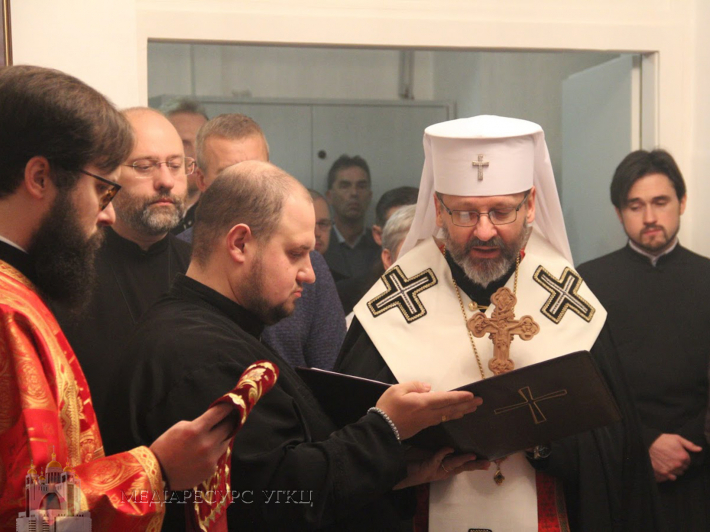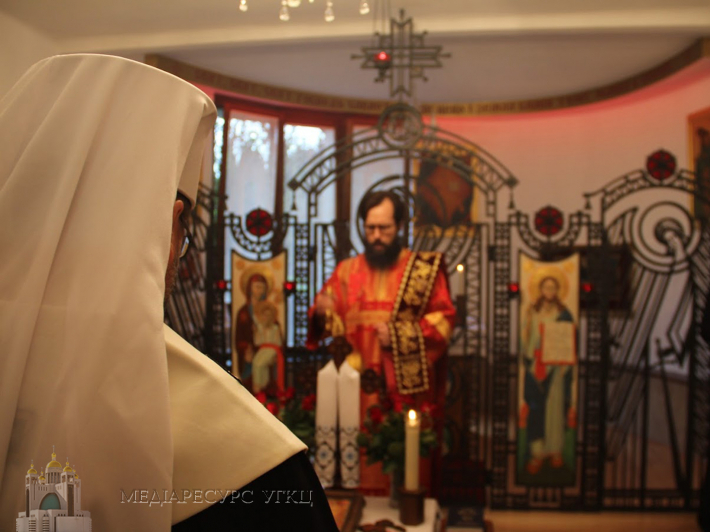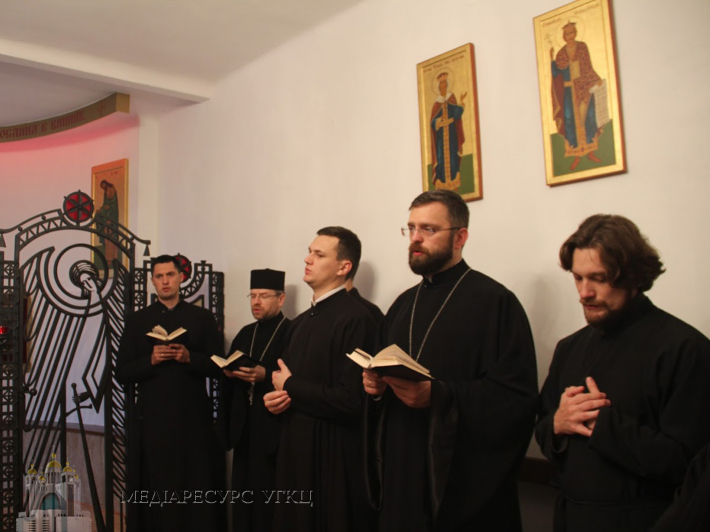 Today in the chapel of Saint Volodymyr and Olga in Innsbruck (Austria) was celebrated Panakhyda for deceased believers, priests and bishops who within 120 years have turned to their Heavenly Motherland.
"All our prayers for deceased brothers and sisters we finish with the words "Memory eternal". Precisely this very moment is one of the most touching, when eyes are filled with tears. As we by truly singing "Memory eternal" revive in our memory the image of a person who we commemorate in a prayer.
But, basically, what kind of memory we are talking about and what memory can be an everlasting one? It is really important to remember those who passed to eternity", said His Beatitude Sviatoslav and added later: - It is truly worthy that in the context of marking 120th anniversary of Ukrainian presence in Innsbruck we remember everyone who passed to eternity by name. Remembering our ancestors and deceased we become better and memory of them gives us sense for the life we live today. If we look deeper into our hearts, we see that human's memory is not immortal. Singing "Memory eternal" is a joyful proclamation of a Christian faith in resurrection, a memory, held by not a person, not even the dearest one, but it is faith in memory which God has in us".
The Major Archbishop is certain, Heavenly Father does not forget about us under any circumstances.
To add, at the end of Panakhyda "Memory eternal" was being sung in German, Ukrainian, Slovenian, Romanian, Hungarian and Georgian languages.
Head of the UGCC arrived in Tirol to mark 120th anniversary of presence of Ukrainian students-theologians and Ukrainian community of Innsbruck. Traditionally, the best students Greek Catholic students of theology deepen their knowledge in one of the most prominent centers of European theologian minds, which Leopold-Franzens Innsbruck University has always been. Gradually, around students-theologians, Ukrainian community was formed. It is active up to now. November 8 -10, massive celebration is held on occasion of the jubilee, including festive academy at Department of Theology in University of Innsbruck, Divine Liturgy in German and Ukrainian languages in the Cathedral of Innsbruck, a former premise of a Jesuit Collegium "Canisianum", where a lot of iconic Ukrainian theologians studied.
The UGCC Department for Information
PUBLICATIONS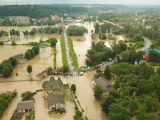 Your Graces and Excellencies, Very Reverend and Reverend Fathers, Venerable Brothers and Sisters in monastic and religious...
MEDIA