Representative of OSCE visited Curia of Archeparchy of Lviv
Monday, 22 January 2018, 20:55
A representative of Organization for Security and Co-operation in Europe (OSCE) Special Monitoring Mission to Ukraine Mr. Iurie Grosu visited Curia of Archeparchy of Lviv on January 17, 2018.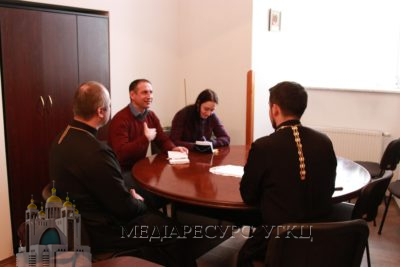 An intention of this courtesy visit was to present mandate of Special Monitoring Mission to Ukraine.
The Curia on this meeting was represented by Fr. Dr. Serhii Stesenko, chancellor of Archeparchy of Lviv, and Fr. Pavlo Drozdiak, executive for relations with governmental agencies.
At the beginning of the meeting Mr. Grosu presented work of the Mission and expressed interest in activities of UGCC. Then representatives of the Curia spoke about social projects of Archeparchy of Lviv in particular about pastoral care for temporally displaced persons, various areas of chaplaincy, psychological care for military and migrants etc.
Also they presented to the guest structures of Archeparchy of Lviv, quantity of parishes and faithful of UGCC. Besides, during the meeting ecumenical life in Ukraine and different ecumenical undertakings were discussed.
Both sides expressed their sincere desire to cooperate in the future to protect peace in Ukraine.
West office of "Zhyve TV" based on materials from www.ugcc.lviv.ua
PUBLICATIONS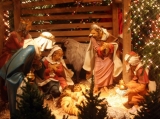 Christ is Born! "Today Christ is Born of the Virgin in Bethlehem. Today, the eternal One has a beginning, today the Word becomes...
MEDIA