Representatives of the All-Ukrainian Council of Churches and Religious Organizations (AUCCRO) will speak with dignitaries of the European Union (EU) about the protection of religious freedom in Ukraine
Monday, 30 September 2013, 11:51
On commenting about the trip of Ukrainian religious leaders, His Beatitude Sviatoslav (Shevchuk) UGCC Head explained his perception of European values: "European values mean primarily a respect for human beings, support of their initiatives, protection of their citizen rights, the rule of the law and many other fundamentals of a free democratic society."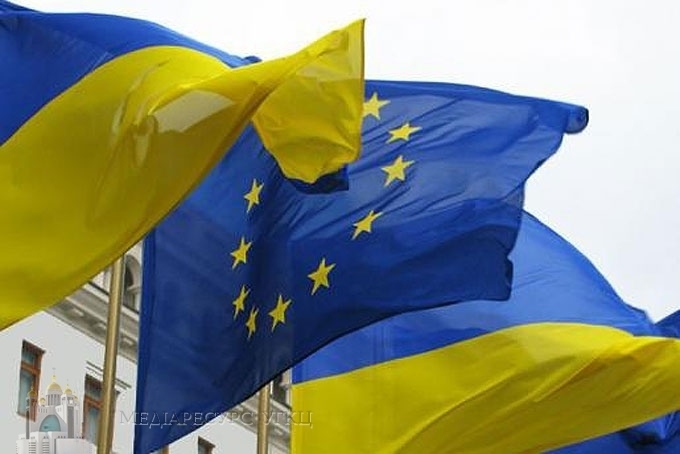 Therefore, one of the significant topics about which AUCCRO representatives will talk with EU representatives will be the protection of religious freedom which is an integral value, both European and Ukrainian.
"Today there is much talk about all forms of freedom, which need to be protected. However, we, as religious leaders, are concerned about the issue of religious freedom because during many periods in our history, it was taken away from the Ukrainian people. For us this means significantly more than simply being free to pray, build churches, hold liturgies," he commented.
In his opinion, religious freedom is the possibility of freely teaching its faithful their faith and the religious truths of their religion; the possibility of raising children and youth according to their religious convictions, the protection of the traditional family. "We are dealing with the profession of the fact that God instituted marriage as a union between a man and a woman. It is also the right of a child to be born and raised in a family which is composed of a father and a mother," explained UGCC Head, noting that the future of any sort of society cannot be dependent on any sort of political or diplomatic factors.
"The future belongs to God, and therefore we, Christians, are called to build it in the European context on Christian principles and to enliven the social context on the basis of Christian roots, in which we want to live," commented His Beatitude Sviatoslav, UGCC Head.
As we mentioned, on the eve of the trip, AUCCRO issued a joint Appeal to the Ukrainian People regarding the European prospects of Ukraine and the discussion around this issue.
UGCC Department of Information
PUBLICATIONS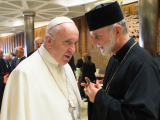 An unprecedented event took place in Rome on July 5-6. Desiring to demonstrate support for the Ukrainian Greek-Catholic Church at a time of...
MEDIA