Saint Josaphat Eparchy Hosts Missiology and Evangelization Conference
Thursday, 15 June 2017, 21:47
June 12-14, 2017, Parma, Ohio, USA. Bishop Bohdan J. Danylo hosted a conference entitled "Growing Church One Mission at a Time: Missiology and Evangelization in the Ukrainian Catholic Church in America" that focused on parish renewal and the establishment of new missions in the Eparchy of Saint Josaphat.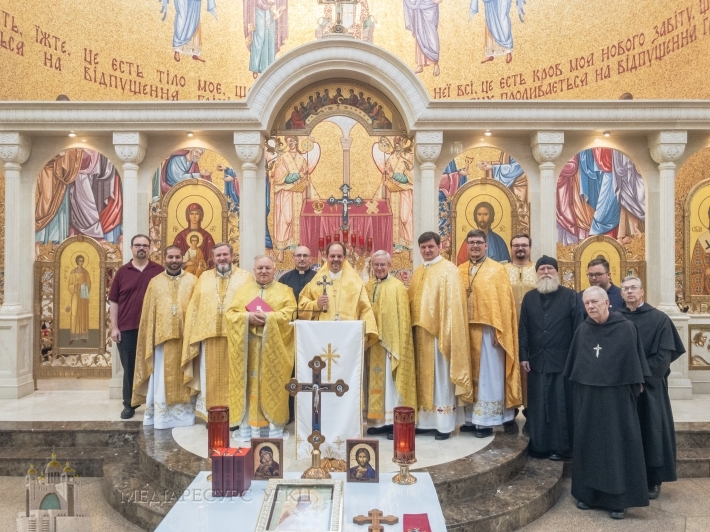 A small group of clergy and lay people met to discuss the context of cultural changes taking place in the Western world affecting church attendance and growth, models for evangelization, mission planting, and parish revitalization. With the experience of planting 10 missions in Tennessee, Georgia, and North and South Carolina, and the challenges facing older parishes in regions like Pittsburgh and Cleveland, seminar discussions focused on human and other resources needed to sustain vibrant parishes and start new missions. Representatives from the Stamford and Chicago eparchies also participated, including Very Rev. Richard Janowicz, current administrator of St. Nicholas Ukrainian Catholic Eparchy of Chicago.
Some of the practical outcomes resolved by the group include agreement on the formation of an eparchial Office for Evangelization and Mission to the assist the Church with these strategic objectives and the possibility of hosting a larger eparchial conference for the entire Church, both clergy and laity, on the topic of evangelization and mission for late Spring, or early Summer in 2018.
Department of Information UGCC
PUBLICATIONS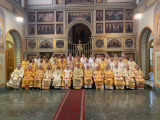 COMMUNION AND UNITY IN THE LIFE AND MINISTRY OF THE UKRAINIAN GREEK-CATHOLIC CHURCH
MEDIA