Servants of Mary Immaculate are conducting an Extended Council
Saturday, 24 August 2013, 22:53
Sister Servants of Mary Immaculate are conducting an Extended Council with the participation of the General Administration, the superiors and advisers of the provinces, being held on 21-15 August, 2013 in the Lviv Holy Spirit Spiritual Seminary.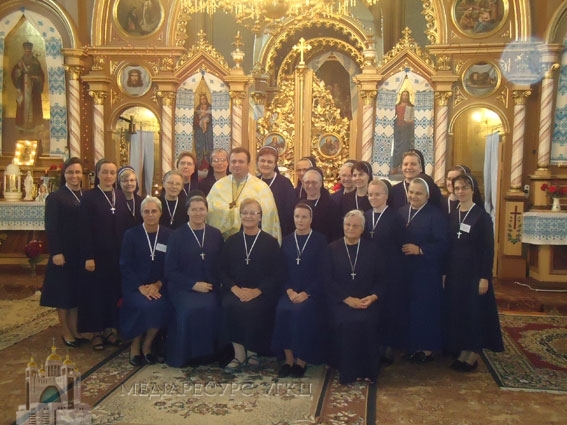 On the eve of the meeting, the nuns participated in the pilgrimage on the occasion of the Blessing of the Patriarchal Cathedral of the Resurrection of Christ in Kyiv. On August 20, 2013, His Beatitude Sviatoslav (Shevchuk), UGCC Head, blessed the pilgrimage icon of Blessed Josaphata with relics; this year this icon begins its journey of visiting all the abodes of the Sister Servants as part of the preparation to mark the 125th anniversary of the order. UGCC Head turned to the superiors of the communities and the provinces with a pastoral talk and attitude, and thanked them for their service to the Church in many countries of the world. He also imparted His Pontifical Blessing on the sisters.
On August 22, 2013, as part of the Extended Council, the members of the congregation went on a pilgrimage to the birthplace of the Congregation, the village Zhuzheliany in the Sokol region, in order to visit the formation homes of the province and the Basilian monastery in Krekhiv.
The pilgrimage began with the Divine Liturgy in the church of the Resurrection of Christ in the village Zhuzheliany. During the Liturgy, the nuns thanked the Almighty for the gift of the congregation and for all the graces received throughout the years. After the Liturgy, the sisters had the opportunity to worship the relics of Blessed Josaphata, which are housed on the church, and to mingle with the parishioners.
The Pilgrimage continued with a visit to the Basilian Church of Sr. George in Chervonohrad and the nuns also honored the saint of the church – Krystynopil miraculous icon of the Mother of God.
Krystynopil holds special significance for the Sister Servants because it is exactly here that until l944 there was a novitiate and on July 18, 1944 Blessed Tarsykiya Matskiv died a martyr's death here. The sisters gathered spiritual strength from this source in these significant places. After visiting the formation homes of the province of Chervonohrad (candidates) and in Zhovkva (novices), the Pilgrimage ended with Vespers in the place of absolution, Krekhiv.
The sisters had the chance to hear the history of the Krekhiv Monastery and to pray in this renowned spiritual center.
Sister Servants of Mary Immaculate SSMI
PUBLICATIONS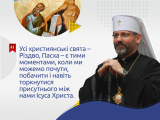 All the richness of the Christian life, our feasts, our Divine Liturgy are an opportunity to experience the events that the apostles went...
MEDIA