Slovenian Ambassador noted the importance of anti-corruption pastoral activity of the UGCC
Wednesday, 12 October 2016, 21:03
12th of the October, in a building of the Patriarchal Administration in Kiev Father and Head of the Ukrainian Greek Catholic Church His Beatitude Sviatoslav held a meeting with Ambassador of Slovenia Natasha Prah.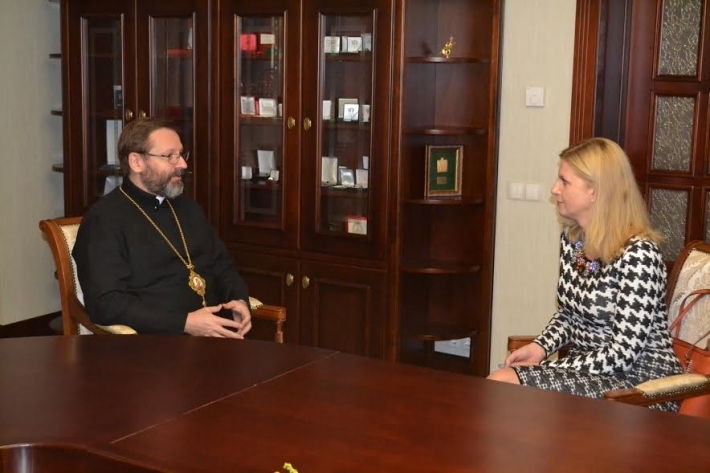 During the meeting Mrs. Ambassador emphasized the social role of the UGCC in building a civil society in Ukraine. She thanked for the active role of the Church in both domestic and internationally.
The representative of Slovenia said that Slovenia, as a member of the European Union and NATO is and will be on the side of Ukraine in the situation in the east of the country. In addition, it expressed readiness on behalf of Slovenia in the world to be the voice that tells the truth about Ukraine in its defense, to protect its sovereignty and right.
Ambassador also spoke about his recent visit to the Ukrainian Catholic University. In this regard, Ms. Natasha Prah noted the important and unique role of the school for Ukrainian society and the European continent. Indeed, Catholic University prepares specialists which work not only in Ukraine but also in Europe.
Finally, they discussed the anti-corruption pastoral activity of the UGCC. Head of the Church informed that one of the missions of the Church today is to help people overcome corruption especially in their heads. Primate of the Church said that he, as Head of the Church, and the Bishops of the UGCC Synod constantly reminded Ukrainian society, the powers of evil that brings with it corruption.
Mrs. Ambassador interested in anti-corruption pastoral program of the Church, which was approved at this year's Synod of the UGCC in Lviv. She noted the importance of not only the state declares some steps to fight corruption, but the Church does it. According to her, this fact is very important for the European Community.
UGCC Information Department
PUBLICATIONS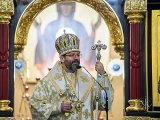 Head of the Ukrainian Greek Catholic Church brings multifaceted experience to project of evangelization.
MEDIA