Solidarity is the force of our people, which allowed resistance to Russian aggression - The Head of the UGCC to the Bishops of Europe
Saturday, 15 September 2018, 21:25
From 13 to 16 September 2018 in Poznan, Poland, the annual Plenary Assembly of the Council of Catholic Bishops' Conferences of Europe (CCEE) is held. This year, the central theme of the meeting is "Europe: the role of solidarity in upbringing conscience and shaping a society."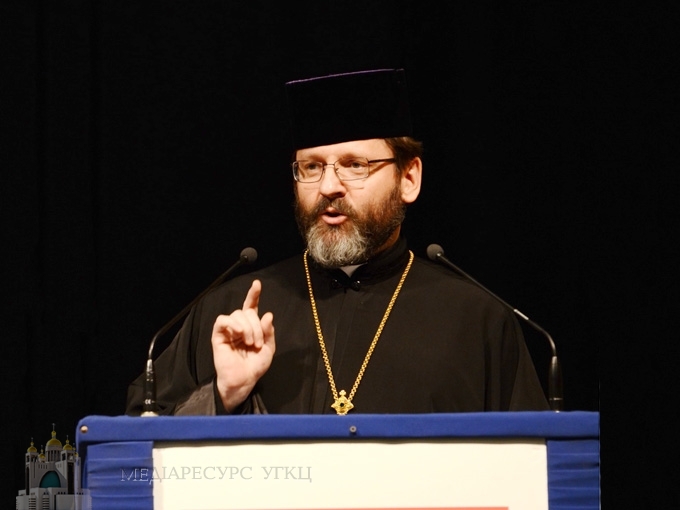 The meeting includes Catholic Bishops of all European countries, as well as Turkey, Cyprus, Israel, Kazakhstan. Ukraine is represented by His Beatitude Sviatoslav, the Father and the Head of the UGCC, Archbishop Mechyslav Mokshitsky, Head of the Conference of the Roman Catholic Bishops of Ukraine, and Bishop Milan (Shashik), the Ruling Bishop of the Mukachevo Greek Catholic Diocese.
In his speech, His Beatitude Sviatoslav emphasized that solidarity, the powerful force of civil society in Ukraine, was in all its glory during the Revolution of dignity as a fundamental European feature of our people. "Solidarity, that is, the ability to survive the suffering and needs of the neighbor as our own, united people of different Churches, religions and nationalities and marked the death of the post-Soviet society and the birth of a European nation of a European type based on respect for the dignity of each person and the desire to build a free and independent state," stressed the Head of the UGCC.
He noted that the solidarity that appeared in the volunteer movement was the force of our society, which allowed our people to resist Russian aggression and at the cost of lives of tens of thousands of heroes to defend their homeland.
"The same solidarity in a deep economic crisis has made us able to extend the helping hand to nearly two million internally displaced persons and overcome the deep-seated economic and humanitarian crisis, which can be called the greatest humanitarian catastrophe in Europe after the Second World War," said the Head of the UGCC.
His Beatitude Sviatoslav thanked the European Bishops for solidarity with Ukraine in this painful historical moment, for prayer, diplomatic and economic support, for confronting the Moscow propaganda by spreading true information about the war in Ukraine.
Department of Information of the UGCC
PUBLICATIONS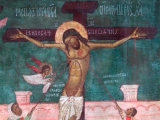 "Open to me the doors of repentance, O Giver of Life. As we worship in Your temple this morning, teach us how to purify the temple of our...
MEDIA