"Soviet Ukraine exists no more..." UGCC Head
Wednesday, 08 October 2014, 12:18
"It will never be the same as before." These words of His Beatitude Lubomyr, said in Kyiv in November of last year, when the student protests began, are very profound and meaningful. Because they indicate that events which happened right in front of our eyes, testify to the rise of a new Ukraine. It is the beginning of a new phase in the history of Ukrainian society, in the history of our faithful in Ukraine and in diaspora.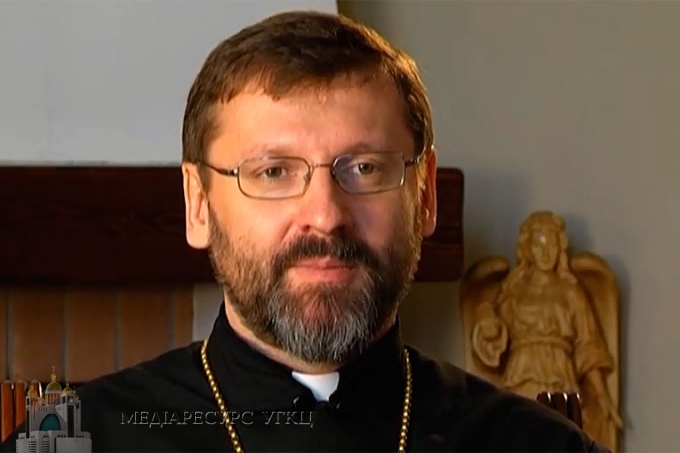 With these words, His Beatitude Sviatoslav, UGCC Head, in Australia during his official pastoral vis, addressed the intellectuals, politicians, church and community activists.
According to him, that which happens in Ukraine today, impacts the whole life of our UGCC whose faithful react to it in various ways. However, thinks UGCC Head, that which happens right now, is something completely new.
His Beatitude Sviatoslav said that Maidan from now on is a place of pilgrimages, prayers, and ]contemplation. Because on it the sacrifice was made by those who shed their blood for a free and independent Ukraine. "I recall those days of the Maidan when in the center of Ivano-Frankivsk young people carried posters with the slogan "No comeback of USSR!" For me this slogan was expressive; it showed that post-soviet Ukraine no longer existed," he noted.
UGCC Head is convinced that the Maidan of Independence forever transformed Ukraine into a nation in which "a general solidarity rules, which supersedes ethos, language, and even a specific religious affiliation it is a force which can overcome a silent or even the brutal and cynical idol-worship of the authorities which that government ruled in its repressions. "
He also added that on the Maidan there emerged an "Ecumenical Community." Since by praying together in various languages and in different religious traditions, the people felt the presence of God.
In concluding, His Beatitude Sviatoslav noted that a great blessing for our Church which we experienced a year ago was the blessing of the Patriarchal Cathedral of the Resurrection of Christ in Kyiv. And therefore, we really need to thank God the Lord, that we have that Cathedral in the capital because during the bloody events on the Maidan it became for many persecuted a haven and a fatherly home.
The Prelate also emphasized that UGCC became a preacher of hope. "Many wanted the Church to be silent. Such behavior is akin to that of robbers, who tie up their victim, force the victim to be silent and rob the victim, and then continue to torture and blackmail the victim so that the victim remains silent and does not condemn the crime which was committed against one. Our Church will not succumb to fear. Our Church will not be silent!" he concluded.
UGCC Department of Information
PUBLICATIONS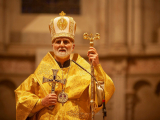 TUESDAY, JUNE 4 DURING HIERARCHIAL DIVINE LITURGY AT THE UKRAINIAN CATHOLIC CATHEDRAL IN PHILADELPHIA OVER 50 BISHOPS, WILL PARTICIPATE...
MEDIA