Syncelli of social services from all eparchies of the UGCC in Ukraine held an online meeting to support people suffered from flood
Monday, 29 June 2020, 14:18
In response to an appeal made by His Beatitude Svitoslav, on Saturday, June 27, head of the Department of Social Affairs UGCC bishop Vasyl Tuchapets called an online meeting with syncelli of social services of all eparchies and exarchates of the UGCC.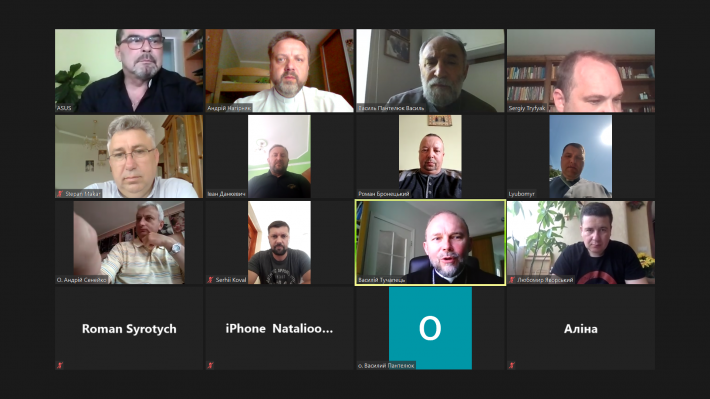 Priests of Ivano-Frankivsk metropolia, which at most has suffered from the flood, discussed a situation mentioning that some 6 or 8 thousands of dwellings have been flooded. Urgent needs consist of drinking water, food, wellington boots, lingerie and clothes, blankets.
Church institutions have already provided their assistance. Particularly, the initiative group in charge of an economist of Ternopil and Zboriv eparchy with a blessing of bishop-metropolitan Vasyl Semeniuk sent aid to the victims of their archeparchy in Monastyryskiy and Kolomyia districts.
Eparchial charity funds "Caritas – Ivano-Frankivsk" and "Caritas – Kolomyia" together with parochial philanthropic communities of the eparchy have already joined hands in the process of providing help, delivering food, water, detergents, clothes.
At the end of the meeting bishop Vasyl Tuchapets thanked all for their growing willingness to serve and help the victims and informed that in order to uphold an appeal made by His Beatitude Sviatoslav, it has been settled to organize donations within eparchies under the guardianship of the Patriarchal Curia of the UGCC.
The UGCC Department for Information
PUBLICATIONS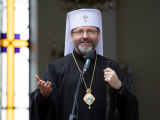 When we see people's transgressions, iniquities and even crimes we, first of all, have to undertake an examination of conscience, so not to do...
MEDIA