Take up a cross means to enter a community of people who have taken up a responsibility, - His Beatitude Sviatoslav
Wednesday, 07 October 2020, 10:32
Christ invites to face everyday reality. If I don't leave my own world of illusions and change my conception of the world I live in, I will not be able to find myself and God in this world. Furthermore, I won't manage to take the first step on a way of a Christian life. Only when a person faces the truth, they have a chance to see the presence of a living God. It was emphasized by Father and Head of the UGCC His Beatitude Sviatoslav during his homily to the faithful on Sunday, October 4, 2020.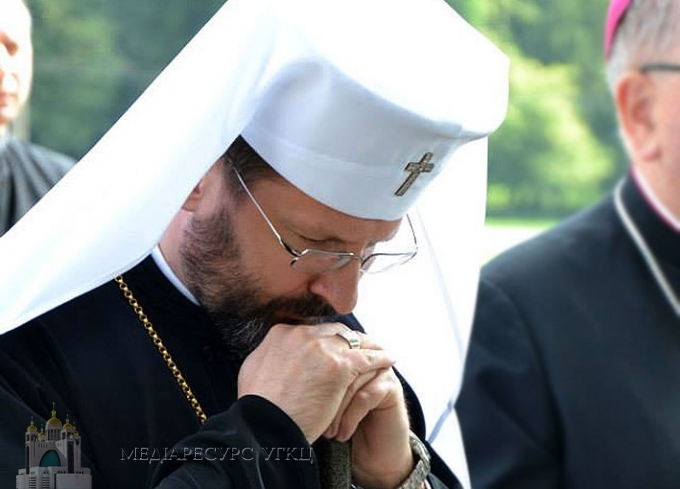 The Head of the Church mentioned that after the day of Exaltation of the Cross we have an opportunity to comprehend the sacrament of the Holy Cross more profoundly.
The Major Archbishop assumes that words from Gospel of Mark "Whoever wants to come after me, let him deny himself, and take up his cross, and follow me" is the oldest depiction of a Christian life.
"If we put these words into the context of the whole Gospel we will see that denying oneself means to build up proper relationships with a reality we are surrounded with. Since, we often escape reality. We see and hear what we want to. We are more focused on ourselves and think as if we create our reality by ourselves, and live there as we want to", explains His Beatitude Sviatoslav.
Head of the UGCC also mentions that people tend to close themselves in a shell, while facing different challenges, as an answer to neighbor's pain and sufferings. Nevertheless, if we don't manage to leave ourselves and face a person standing next to us, we won't cope with our Christian vocation.
Another step in our Christian life is a cross as our personal road, place and our vocation in the world. We can understand how to live and act only when we accept reality as it is and find ourselves within it.
As for His Beatitude Sviatoslav, today we have more types of loneliness and poverty due to social isolation. He believes that Coronavirus pandemic forces us to realize how much we are dependent on each other. "We could become better after the pandemic, when we will learn one more time how to stay together, once we cast aside our loneliness and egoism and meet another person, take our cross and follow Christ to the places where He leads the history of a mankind", explained His Beatitude Sviatoslav.
The UGCC Department for Information
PUBLICATIONS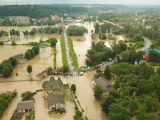 Your Graces and Excellencies, Very Reverend and Reverend Fathers, Venerable Brothers and Sisters in monastic and religious...
MEDIA