"Tell those, who are at the forefront and protect our Ukraine that we early in the morning, at night and during the day pray for them ..." - the Head of the UGCC told volunteers and chaplains
Friday, 16 January 2015, 09:58
On 15 January, His Beatitude Sviatoslav, the Head and the Father of the UGCC in Kiev near the Patriarchal Cathedral of the Resurrection of Christ blessed volunteers and chaplains who drove all the necessary things for the military in the ATO area.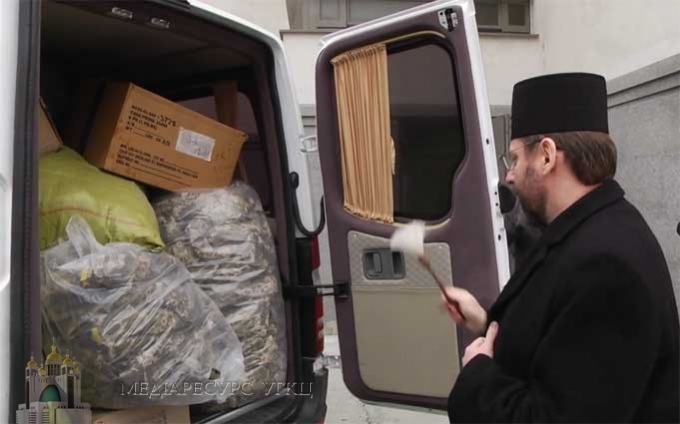 There are warm clothes (uniform), army boots, food and more. In addition, soldiers will be amused with Good News by the theatre "Prytcha" ("Parable"), whose members also went to the ATO area.
"Tell those, who are at the forefront and protect our Ukraine that we early in the morning, at night and during the day pray for them. The prayer of the UGCC, especially here in Kyiv, is continuous. Also extend greetings to our chaplains who accomplish their ministry there. And I wish you a safe trip and successful fulfilment of the mission. I want to thank all the volunteers who collected money and bought the necessary things" – marked the Head of the Church.
As you know, things were bought by the Pastoral Care Department of the power structure of the Patriarchal Curia of the UGCC with the help of the volunteers of Kyiv and individual donors.
UGCC Department of Information
PUBLICATIONS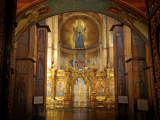 Dear brothers and sisters in Christ! Throughout our millennial history, our Church and our people have fully experienced in their bodies the...
MEDIA