The book by Oksana Zabuzhko and His Beatitude Sviatoslav "Four Conversations about Lesia Ukrainka" received an award
Friday, 18 September 2020, 18:28
On September 17, a solemn ceremony of awarding the best book of the Book Forum and presentation of the winners in other nominations took place.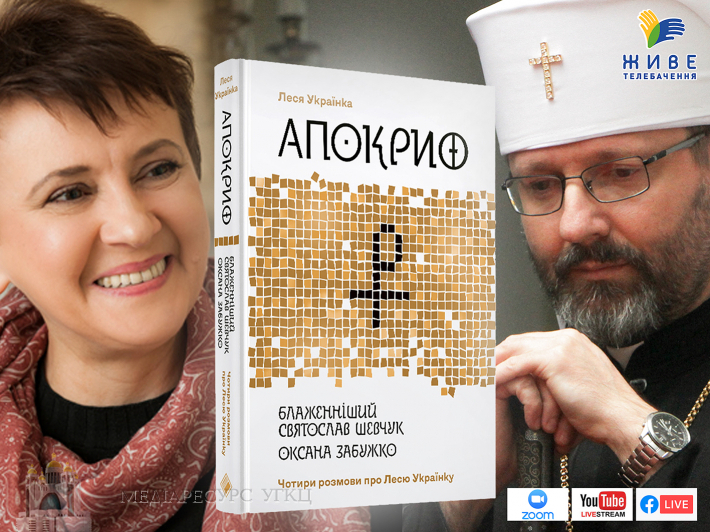 This year, 400 books from 72 publishers competed for the awards. Thus, the jury awarded prizes in 17 nominations, as well as gave special awards to participants. In the nomination "Classical Ukrainian Literature" the book by Oksana Zabuzhko and His Beatitude Sviatoslav "Lesia Ukrainka 'Apocrypha': Four Conversations about Lesia Ukrainka" received the award.
We remind you that the presentation of the book took place on June 16 live on "Zhyve Television."
Lesia Ukrainka's complex and deeply dramatic relations with Christianity, which form the core of her creative works, have never been the subject of professional theological analysis. Therefore, the meaning of the fierce "religious war" waged by the heroes of Lesia Ukrainka and herself with the official Church remained closed to the reader until today, when the Primate of the UGCC Sviatoslav Shevchuk and writer Oksana Zabuzhko met to exchange views on Lesia Ukrainka's works. The proposed edition contains recordings of four such conversations, as well as analyzed texts by Lesia Ukrainka in the author's edition.
Information Department of the UGCC
PUBLICATIONS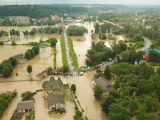 Your Graces and Excellencies, Very Reverend and Reverend Fathers, Venerable Brothers and Sisters in monastic and religious...
MEDIA