The Council of Churches and members of Parliament discussed social service
Wednesday, 31 March 2021, 11:04
The People's Deputies of Ukraine drew attention to the peculiarities of social service of the Churches and religious organizations.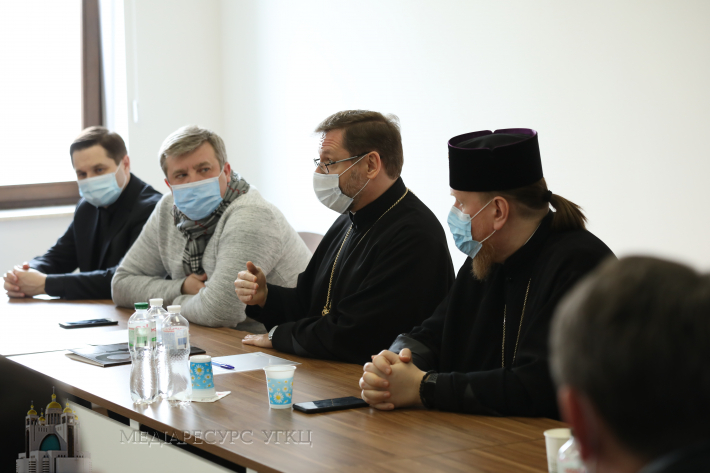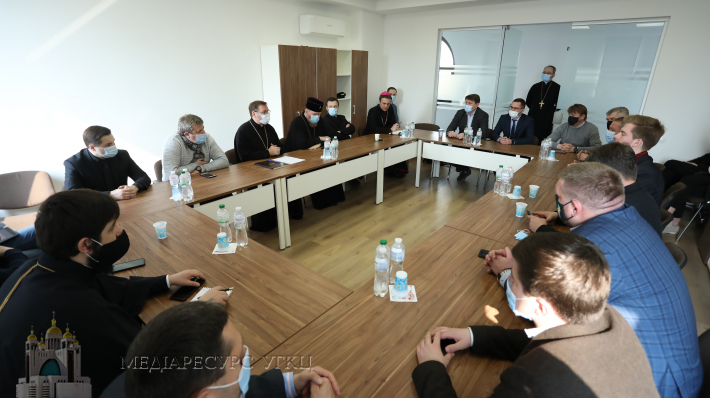 These issues were discussed during a meeting of the All-Ukrainian Council of Churches and Religious Organizations with the inter-factional parliamentary association "Values. Dignity. Family," which took place on March 29, 2021 in the premises of the Patriarchal Curia of the UGCC in Kyiv.
At the beginning of the event, the members of Parliament and religious leaders congratulated His Beatitude Sviatoslav on the tenth anniversary of his enthronement as Father and Head of the Ukrainian Greek Catholic Church.
The participants of the meeting exchanged views on the further development of social projects in the field of palliative care and the functioning of hospices.
Fair tariffs for natural gas and electricity for the population, religious organizations, and social institutions for people with disabilities, the elderly, orphans, etc. were also discussed.
The representatives of the Churches explained to the MPs their proposals to the bill № 4298 on preserving the committees for nationalities and religions in the structure of regional state administrations, given the planned administrative reform.
The meeting was attended by His Beatitude Sviatoslav, Head of the Ukrainian Greek Catholic Church; Eustratiy, Archbishop of the Orthodox Churches of Ukraine; Oleksandr Yazlovetsky, Bishop of the Roman Catholic Church; representatives of the Seventh-day Adventist Church, the Ukrainian Lutheran Church, the Ukrainian Evangelical Church, the German Evangelical Lutheran Church of Ukraine, the Spiritual Administration of Muslims of Ukraine, and the Ukrainian Bible Society. The meeting was also attended by the Chairman of the Board of the Institute for Religious Freedom Oleksandr Zayets'.
It will be recalled that this is the fourth meeting of the All-Ukrainian Council of Churches and Religious Organizations with the members of Parliament, which are held monthly since December 2020.
Source: https://vrciro.org.ua
PUBLICATIONS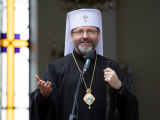 When we see people's transgressions, iniquities and even crimes we, first of all, have to undertake an examination of conscience, so not to do...
MEDIA