The daily prayer should last not only a few minutes but the whole day, the Head of the UGCC in the video catechesis
Monday, 03 August 2020, 11:16
Every day has two special moments in which we must remember God - the beginning and the end of it. However, our prayer should last not only a few minutes but the whole day. Therefore, when we begin our day with prayer, we demonstrate that we want to talk to God throughout the day. This was emphasized by the Head of the UGCC in the new issue of the video project His Beatitude Sviatoslav: #clearly_about_complicated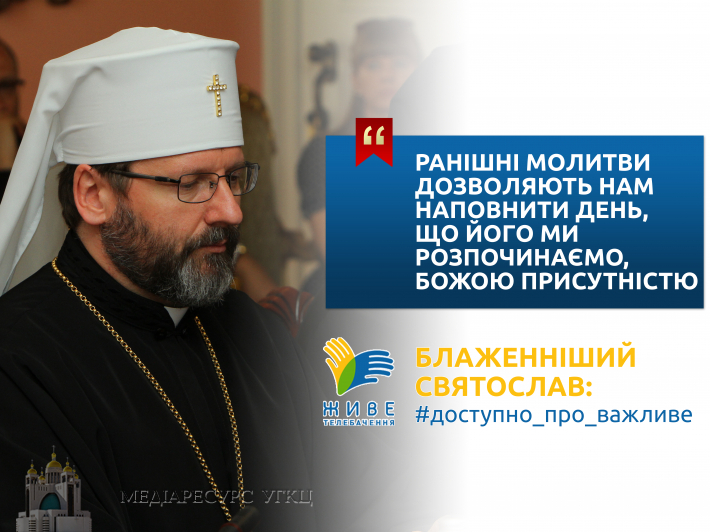 The main topic of reflection of His Beatitude Sviatoslav was the day of prayer for a believer. Recalling the teachings of his grandmother, the bishop explained that in our daily routine we must experience the moment of morning and evening prayer.
According to him, the morning prayers allow us to fill the day we begin with God's presence. "Starting the day, let's thank the Lord God for the fact that we were able to get out of bed, for being able to start new things," said the Primate.
Explaining the importance of evening prayers, His Beatitude Sviatoslav noted that in them we ask the Lord God for the strength to survive the coming night. An integral part of the evening prayers, he said, is the daily test of conscience already mentioned in previous programs. "The Holy Fathers taught us to end each day as if it were the last in our lives, as if our sleep were the last moment of earthly life. And then we should sum up the day as if we are summing up our whole earthly journey," said the Archbishop.
The Head of the Church stressed that believers pray even at night during sleep: "Sleep is the period when we rest, but we want to turn even our rest into the glory of God and ask the Lord God to restore our strength, abilities, in order to be able in His grace to start a new day, a new period or, even, a new life.
At the end of the catechesis, His Beatitude Sviatoslav emphasized that the day of prayer, i.e. the time spent with God, should last not only a few minutes, but the whole day. And the prayer itself, in which we talk to God during the day, can take many forms. "We pray while we are travelling or working. We pray when we do good deeds for our neighbor in the name of God. We pray at the beginning and end of our meal. Therefore, according to the Apostle Paul, all our work should be a glorification of the Lord God," explained the Head of the UGCC and wished that during our day, even a working day, there would not be a single moment when we forgot about God or lived without His presence.
We would like to remind you that the video project of "Zhyve Television" His Beatitude Sviatoslav: #clearly_about_complicated started on May 16, 2020
In short videos, the Head of the UGCC explains important Christian truths. The series of the first issues is devoted to the topic of prayer, in particular the content and method of prayer. You can watch the new issues of the catechesis with His Beatitude Sviatoslav on the Zhyve TV channel on YouTube or on the Zhyve TV Facebook page every Saturday at 9 p.m.
The UGCC Department for Information
PUBLICATIONS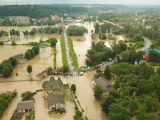 Your Graces and Excellencies, Very Reverend and Reverend Fathers, Venerable Brothers and Sisters in monastic and religious...
MEDIA